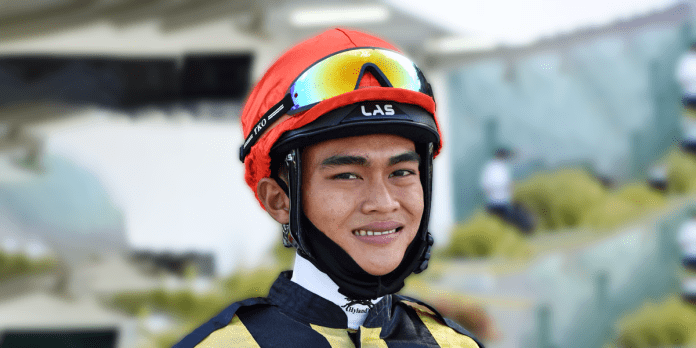 A stewards' inquiry into M Akmazani's riding of the Jerome Tan-trained ENERGY BABY in Race 12 on November 11 has resulted in a two-month suspension for the apprentice.
At the conclusion of the inquiry held last Wednesday, Akmazani was found guilty of a charge for failing to ride to the satisfaction of Stewards under MRA Rule 44(10). The particulars being that from the 300m when a run presented itself between WIN WIN and RENZO, he did fail to ride with sufficient vigour and determination from that point until passing the 100m.
Akmazani crossed the line in fifth, 4.3 lengths off the winner aboard ENERGY BABY.
In assessing penalty, the Stewards considered the nature of the charge, his disciplinary record, precedent penalties and his personal circumstances. App Akmazani's Licence to ride in races was suspended for a period of two months with effect from Sunday, 10 December 2023 to Friday, 09 February 2024 both dates inclusive. He was advised of his Right
of Appeal.
The penalty will be served consecutively following the completion of his suspension from Sunday, 12 November 2023
to Saturday, 09 December 2023 both dates inclusive (four Singapore Race Days).