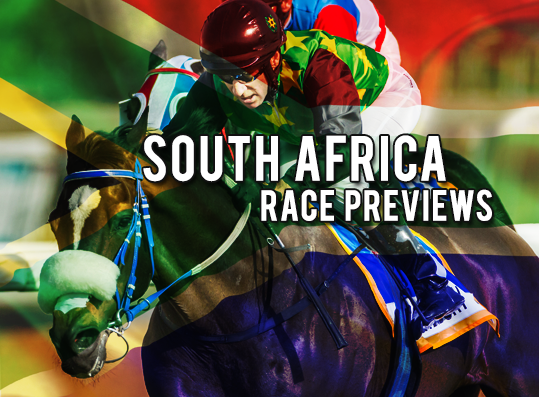 South Africa Horse Racing Previews: SCOTTSVILLE@2023.03.19
Scottsville, 19.03.2023, Race 1, Gallops, 1200m, Turf, R100.000, 12:45GMT+2
Race Summary: Competitive opener. CAPTAIN'S CHRISTY won her debut in the manner of a horse that could go through the divisions. But she meets better this time and is going an extra 200M. SHE CAN has the best of the draws and is going about the right way. She should prefer the distance and looks to have a big say. AFRICAN FOLKLORE seemed to have made heavy weather of winning last time and has to hand weight to many, including SHE CAN who finished closest to her so could have a tough task. AFRICAN BEAT is looking for the extra if not more. GIVERS GRACE raced in a feature – watch out.
Selections:
#10 Captain's Christy, #1 She Can, #6 African Folklore, #11 African Beat
Scottsville, 19.03.2023, Race 2, Gallops, 1000m, Turf, R100.000, 13:20GMT+2
Race Summary: ISN'T SHE BONNY has been costly to follow. She has gone close in both races at this venue and may finally open her account for a stable in hot form. CLASSICAL CHORD showed a lot more in her second start but has been off for a while. She may have made good improvement back home and must be watched. LAW OF SUCCESS turned in a better effort in her second outing on the Highveld and can build on that. More can earn. First-timers FIERY FILLY and LA PRESTISSIMO are bred to be quick and could be ones to follow.
Selections:
#8 Isn'T She Bonny, #7 Classical Chord, #2 Fiery Filly, #6 Law Of Success
Scottsville, 19.03.2023, Race 3, Gallops, 1750m, Turf, R100.000, 13:55GMT+2
Race Summary: On a line through Riccardo there should be little to separate filly FAMILY FAVOURITE and EL REY VIENE, both having won at this venue. It could boil down to who blinks first as talented rider Rachel Venniker is on FAMILY FAVOURITE while log-leading Keagan De Melo is on EL REY VIENE. It doesn't end there. WARRIOR BLING won nice races earlier and has run against stronger. He races fresh and could show his class. TIME TAKER gave signs in his penultimate but then disappointed. Highveld raider FLAG BEARER is also better than his last run. PASCALI could upset.
Selections:
#6 Warrior Bling, #3 El Rey Viene, #2 Family Favourite, #5 Time Taker
Scottsville, 19.03.2023, Race 4, Gallops, 1750m, Turf, R100.000, 14:30GMT+2
Race Summary: MANIC MONDAY has run two good races after a rest and should be cherry ripe. She should have every chance with Keagan de Melo in the irons. JOLLIFICATION wasn't far behind her and could enjoy this more galloping track and as a result could get closer. She does seem to have issues at the start. PIXIE IN LOVE has run second in her last three starts and should get lucky soon. However, she has drawn widest again and will have her work cut out. NONOTI is also doing better these days and after finishing second last time could have her turn, but she too has not drawn well. More can earn.
Selections:
#4 Manic Monday, #8 Jollification, #12 Pixie In Love, #10 Nonoti
Scottsville, 19.03.2023, Race 5, Gallops, 1200m, Turf, R100.000, 15:05GMT+2
Race Summary: RED ROSES TOO ran a fair race after a rest. She has shown some class as a juvenile and could be ready to pick up from where she left off. Stablemate REEFWAY is capable of a strong finish but seems to need things to go her way. A set of blinkers could bring out her very best. LA PURA VIDA may have just needed her comeback race after winning her maiden in the Western Cape. She has room for improvement. LADY LEGEND won a gutsy race the time before and the form has been franked. LET'S NOT LINGER should be right on top of her on form and is the dark horse in this.
Selections:
#3 Red Roses Too, #2 Reefway, #7 La Pura Vida, #6 Lady Legend
Scottsville, 19.03.2023, Race 6, Gallops, 1200m, Turf, R100.000, 15:40GMT+2
Race Summary: WYLIE RILEY finally got the job done last time but now he has won can go on to more success. He has secured the best of the draws. Not only has the former come out to win from MCCARTNEY's maiden win but a second winner, Axel Collins, won on the Highveld recently. MCCARTNEY is 2kg better off with WYLIE RILEY, he could prefer 1000m. Could get close. LAZY GUY didn't show his customary pace last time and looks a bit better than that. This could be the race for him. THE GLIDING FISH and LORD EDWARD look to have earning potential.
Selections:
#1 Wylie Riley, #3 Mccartney, #8 Lazy Guy, #5 The Gliding Fish
Scottsville, 19.03.2023, Race 7, Gallops, 1400m, Turf, R100.000, 16:15GMT+2
Race Summary: BEYONDTHEBOUNDARY brings decent Western Cape form into the race and if in the same nick should be hard to peg back. But it is interesting to note that it is the son of Gimmethegreenlight's first run at Hollywoodbets Scottsville. LORD VARYS has experience at this track and his recent form on the Highveld is eye catching. He could take it to the wire. Watch out for MASTERBLING who was well backed to win on debut. He could be anything and is bred for the longer trip. ELUSIVE SWANN is versatile and may enjoy the change of scenery. EDDIE THE MOVER is better than his latest form.
Selections:
#1 Beyondtheboundary, #3 Lord Varys, #2 Masterbling, #6 Elusive Swann
Scottsville, 19.03.2023, Race 8, Gallops, 1950m, Turf, R100.000, 16:45GMT+2
Race Summary: LEOPARD LADY is knocking hard at the door. She was gaining at the finish when beaten just under a length by SEA GODDESS. She is 1.5kg better off and could get revenge but the latter is an improving three-year-old who might have more to come. TINDER DRY brings fair recent Highveld form into the race. She needs to be taken seriously. There could be little to choose between BLAZING ASTUTE and SEA EAGLE who weren't too far off SEA GODDESS and LEOPARD LADY. MALCOLM'S DREAM may show more with a change of tactics.
Selections:
#2 Leopard Lady, #1 Sea Goddess, #5 Tinder Dry, #10 Blazing Astute
Best Win: #4 MANIC MONDAY
Best Value Bet: #1 WYLIE RILEY
Best Longshot: #1 WYLIE RILEY