iRace Media Pte Ltd is an award-winning racing company, which provides professional horse racing information and specializes in racing software, multi-language translation services and customized business solutions.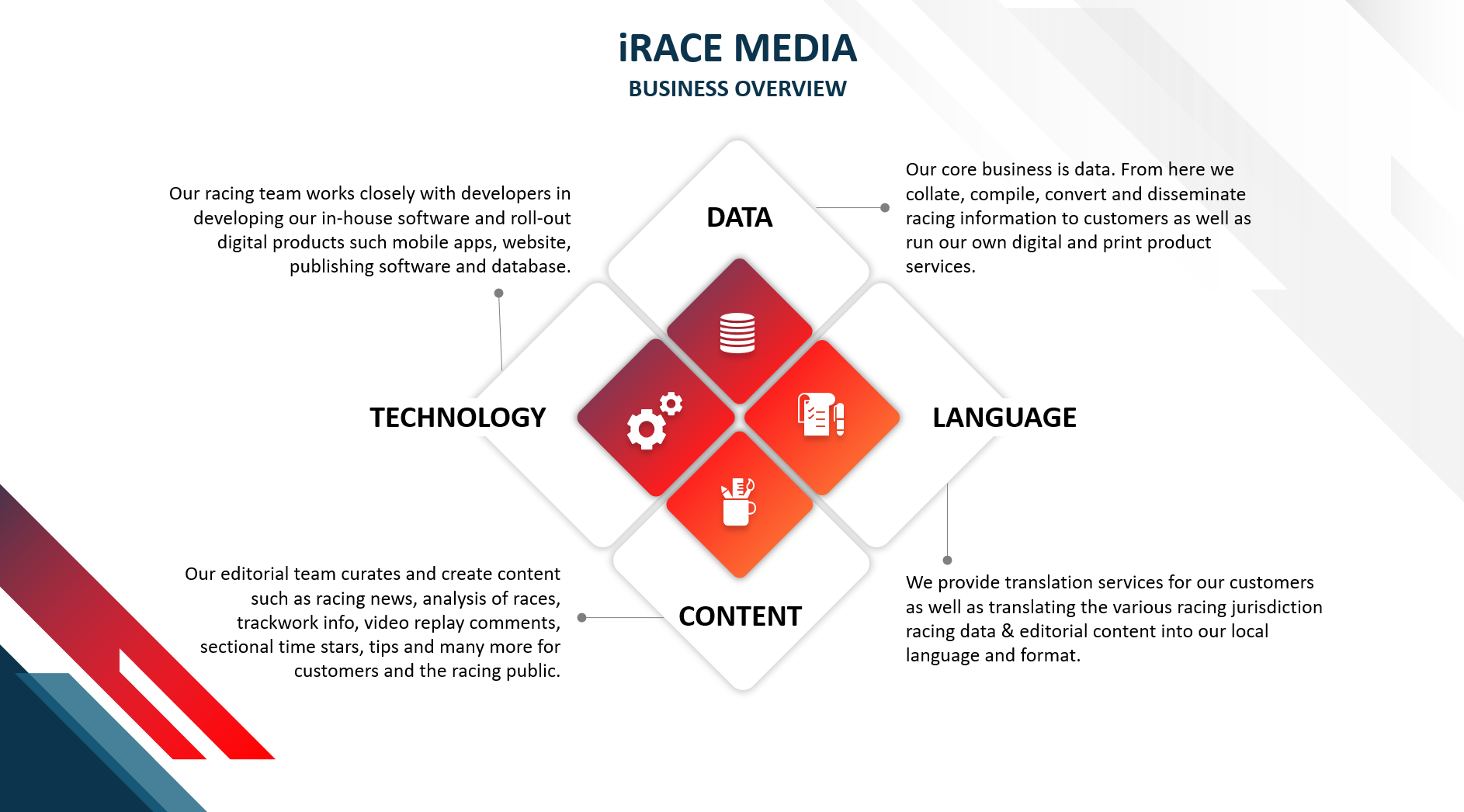 LIVE RACING (SIMULCAST)
Horseracing is a sport that has everything a broadcaster should look for. The colour, excitement, history, glamour, gambling and passion, combine to provide a spectacle like no other with the most powerful athletes on the planet competing for a global audience.
The acquisition of international horseracing rights can be a minefield for any organization. iRace Media can provide tailored umbrella packages for the international broadcasting community, incorporating a mix of horseracing events of global and regional significance.
With more than thirty years of experience in the horseracing industry, iRace Media has a vast array of broadcasting, simulcasting, data and information solutions. Our international network expands world-wide with business partners and opportunities stretched around the globe.
PUBLISHING
The company also owns and publishes the industry leading horse racing magazine 'iRACE', which was first established in 1986.