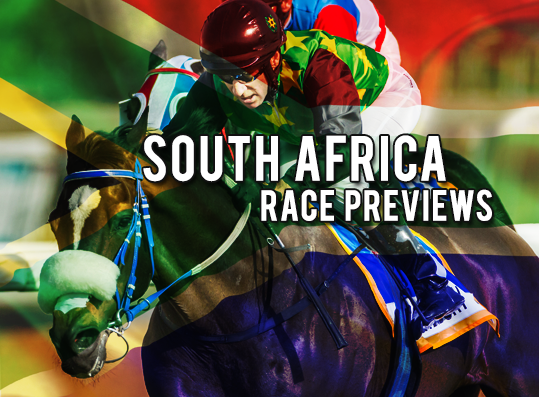 South Africa Horse Racing Previews: SCOTTSVILLE@2022.11.30
Scottsville, 30.11.2022, Race 1, Gallops, 1000m, Turf, R80.000, 12:30GMT+2
Race Summary: STORMZ POWER turned in a convincing effort at Hollywoodbets Greyville and could turn around the beating handed to her by GUEST GETORIXX prior, as she was still learning then. However, it is never easy first time out at Hollywoodbets Scottsville. ADITI has not enjoyed Greyville in recent starts and can run a much improved race down the shorter straight here. HONEY LAND also disappointed at that track but her loss of form could be attributed to blinkers. The headgear has been taken off and she could improve. There are first-timers in the hunt – follow the betting.
Selections:
#10 Stormz Power, #3 Willow Creek, #6 Honey Land, #8 Aditi
Scottsville, 30.11.2022, Race 2, Gallops, 1000m, Turf, R78.000, 13:05GMT+2
Race Summary: WINTER BARON ran no kind of race around the turn and was reportedly blowing, having cast a shoe as well. He is proven at this track and with bottom weight (just 50,5kg) should have every chance. Stable companion FRANZ LEHAR is talented and can put a disappointing Hollywoodbets Greyville run behind him to get up where it matters most. VIVID JET is dangerous when fresh after a rest and needs to be respected. Her stable mate GET IN THE Q has won unchallenged twice and carrying less weight again could be the livewire once more. DONQUERARI and IRFAANS BOY have claims too.
Selections:
#3 Winter Baron, #1 Get In The Q, #2 Donquerari, #6 Franz Lehar
Scottsville, 30.11.2022, Race 3, Gallops, 1200m, Turf, R80.000, 13:40GMT+2
Race Summary: FUTURE OF ENERGY can show his best form back at this venue. His last two performances are a bit worrying but he was reportedly changing legs when racing in a feature last time. SUPER FAST is coming along the right way and if the standside draw isn't a disadvantage, could threaten. He ran well over this distance round the turn despite things going wrong. PASCALI caught the eye over 1600m and if not finding this too short, could have a major say. RED MAGICIAN and LAZY GUY have run well over this trip and need to be respected. First-timers to consider here too.
Selections:
#7 Future Of Energy, #15 Super Fast, #11 Pascali, #1 Red Magician
Scottsville, 30.11.2022, Race 4, Gallops, 1750m, Turf, R80.000, 14:20GMT+2
Race Summary: ARVERNI KING ran a fair race after a rest and gelding. He can recoup losses for supporters who went big on him in his penultimate. However, he could need further still. MAJESTIC WARRIOR may have gone too soon last time and was caught in the dying stages. He is also still learning and the shorter distance could be what he wants. RED PIANO stayed on well for third in soft going last time. He may prefer the going on top but should improve regardless as he has gone from a wide draw to pole position. JAZZ FESTIVAL and POWER STAR are getting better with racing.
Selections:
#2 Arverni King, #8 Majestic Warrior, #1 Red Piano, #9 Jazz Festival
Scottsville, 30.11.2022, Race 5, Gallops, 1750m, Turf, R80.000, 14:52GMT+2
Race Summary: EL REY VIENE produced a thrilling win after shifting off a straight line and could be a fair sort in the making. He will, however, need to keep following his nose to beat hard-knocking challengers. CAESURA has been a useful sort. He recently won for the eighth time in his career and may be dangerous from a decent gate. PEWTER SKY popped up again last time and may also run an encouraging race in his first try at this track. HEY BILL is back at his best track and should improve on his recent form even if this appears a bit short. ELLIS ISLAND must have an outside chance on form.
Selections:
#10 El Rey Viene, #3 Caesura, #5 Pewter Sky, #9 Hey Bill
Scottsville, 30.11.2022, Race 6, Gallops, 1500m, Turf, R78.000, 15:30GMT+2
Race Summary: CAPTAIN CASEY has shown class and boasts a high merit rating. As a result he will have every chance in this Graduation Plate where he is best weighted. IRON WILL beat a highly regarded youngster in his penultimate and could have similar claims from a beneficial number one gate. Ignore his last run over 1800m. UNIQUE POWER seems better than his form and rating. He could enjoy the longer straight. MR HENLEY ran a fair race out of maiden company and could have improved during a break. BEND THE RULES is always right there so can earn again.
Selections:
#3 Captain Casey, #1 Iron Will, #7 Unique Power, #5 Mr Henley
Scottsville, 30.11.2022, Race 7, Gallops, 1400m, Turf, R80.000, 16:05GMT+2
Race Summary: IMBEWU has been battling to get going at Hollywoodbets Greyville and could improve here. She also found 1200m a bit short last time. LADY SERENA is a specialist at this track and trip. She held form at Greyville but should be more dangerous now. MAGNA MATER was well-backed in her last two but did not travel well. A change of equipment could see her produce better results. I AM REGAL and EAU DE VIE have both shown the talent to run well in features – watch out.
Selections:
#3 Imbewu, #2 Lady Serena, #6 Magna Mater, #7 I Am Regal
Scottsville, 30.11.2022, Race 8, Gallops, 1200m, Turf, R80.000, 16:40GMT+2
Race Summary: Tough race to end – go wide in the exotic bets. JOHNDUNBAR showed decent form as a juvenile and could be even better now matured. However, he may just need it after a rest. MOUNT GREYLOCK finally gave his best and with confidence boosted could follow up. He has won at this venue. MUSIC IS LIFE impressed at Greyville and could be the dark horse second time at this racetrack. PEDRO gave signs last time but more is needed for the win. PREEMPTIVE STRIKE, MASTER KEEKU, HAPPY WANDERER and TWO OF US all look to have a chance on recent form.
Selections:
#4 Johndunbar, #5 Mount Greylock, #6 Music Is Life, #3 Pedro
Best Win: #3 CAPTAIN CASEY
Best Value Bet: #3 IMBEWU
Best Longshot: #3 IMBEWU