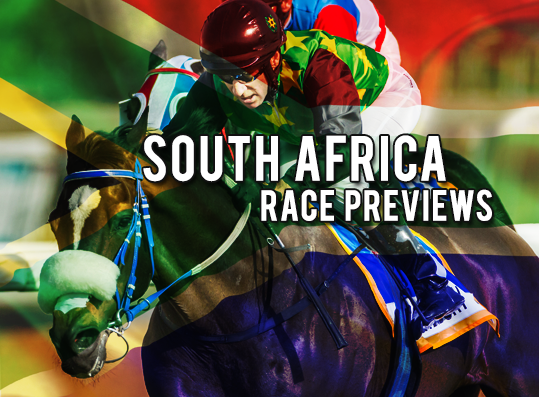 South Africa Horse Racing Previews: GREYVILLE POLYTRACK@2022.08.03
Greyville Polytrack, 03.08.2022, Race 1, Gallops, 1400m, Poly, R100.000, 12:30GMT+2
Race Summary: PARMENION has been supported recently and has run well, with his last run on this surface his best. He should build on that. However, he is a backmarker that will need to time his run right. FLEET COMMANDER likewise showed potential on the poly and then had things go wrong on the turf in his second outing. He should improve and is one to take seriously. CAPTAIN CATMAN found one too good last time. He could be the one to catch from a favourable gate. Follow the betting moves on first-timers – all have more than useful pedigrees.
Selections:
#5 Parmenion, #7 Fleet Commander, #1 Captain Catman, #3 Street Art
Greyville Polytrack, 03.08.2022, Race 2, Gallops, 1900m, Poly, R100.000, 13:05GMT+2
Race Summary: GREEN SLEEVES finished ahead of EDVIGE from a bad draw on the turf but the latter did better on the poly last time finishing in front. Both could enjoy the longer distance and it could get a lot closer. WHISPERING GREEN reserves her best for the poly and should hold GREEN SLEEVES and AMERICAN STYLE, however the latter did have excuses in that last race. AMERICAN STYLE has gone closest on the surface and now going a more suitable distance could finally get the job done. TOP TEN ran well after a rest and can build on that run. QUEEN JACKSON has only raced twice and can step up from those runs.
Selections:
#2 American Style, #5 Edvige, #3 Whispering Green, #1 Green Sleeves
Greyville Polytrack, 03.08.2022, Race 3, Gallops, 2000m, Poly, R100.000, 13:40GMT+2
Race Summary: BAY BREEZE caught the eye in her last start when improving on her previous runs. Now matured she can step up from her previous poly performances. MODE ran a much better race herself last time out. She did carry a light weight in that but the flipside here is that she has Muzi Yeni up. ROY'S ROCKER is weighted to turn the form around with IRON CHEF and she did have excuses last start when a bit disappointing. IRON CHEF impressed and shows versatility. She could follow up given a race run at a decent pace. NAME OF THE GAME is capable of a better showing.
Selections:
#5 Bay Breeze, #3 Iron Chef, #9 Roy's Rocker, #8 Mode
Greyville Polytrack, 03.08.2022, Race 4, Gallops, 1400m, Poly, R100.000, 14:15GMT+2
Race Summary: RUNNING RIFLES raced a bit wide, took a hard ride but showed he can win decent races. He can follow up even though giving weight to all. QUEUE WING is holding form well and on a line through Mr Pigalle should give RUNNING RIFLES a tough time. CUPID'S SONG has had a bit of a break but has drawn well and has a 2,5kg apprentice claim. He could make his presence felt. NATIONAL UNITY caught the eye last time and is holding form well. He could step up on previous poly form. Many can upset, especially GIAMBATTISTA, who has been running on well.
Selections:
#8 Running Rifles, #6 Queue Wing, #2 Cupid's Song, #3 National Unity
Greyville Polytrack, 03.08.2022, Race 5, Gallops, 1400m, Poly, R100.000, 14:50GMT+2
Race Summary: Newly turned three-year-old GIRL OF TREGUNTER could be anything. She won her maiden without a fuss and at the time of writing was a reserve in a Grade 1 on Gold Cup day. Respect. It could get close between LADY TIPTREE and WINTER'S DESTINY. Both suffered interference in their last race together although LADY TIPTREE looked the more unfortunate. The latter won easily thereafter and with her confidence boosted can repeat. WINTER'S DESTINY is better off at the weights and should make a race of it. KINGSMEADS KRYSTL and FLASHY KAITRINA aren't without claims either.
Selections:
#8 Girl Of Tregunter, #3 Lady Tiptree, #9 Winter's Destiny, #7 Kingsmeads Krystl
Greyville Polytrack, 03.08.2022, Race 6, Gallops, 1800m, Poly, R100.000, 15:25GMT+2
Race Summary: FAMOUS AND RICH caught the eye on debut and then won his second start easing up even though having things go wrong. He should make a promising handicap debut. SECRET GIVER will test him. He is a hard knocking sort in good form and could be ready to add another win to his tally. TRACK COMMANDER may have only one win to his name but he has been progressing on the poly and has drawn fairly well. MASTER TOBE hit top form on the grass last time and could be on the up after a run like that. FLUTE had a valid excuse last time and could be upset material.
Selections:
#2 Famous And Rich, #7 Secret Giver, #4 Track Commander, #8 Master Tobe
Greyville Polytrack, 03.08.2022, Race 7, Gallops, 1800m, Poly, R100.000, 15:55GMT+2
Race Summary: Three-year-old DOWSER made it look easy beating a fair type impressively. He could be anything with time and should be hard to beat if getting a clear passage after overcoming the widest gate. DOUBLE ESPRESSO has dropped big time in ratings and his last run was eye catching. He could test the youngster. LORD MINVER is getting back to form. He wasn't disgraced in a strong race last time and should be right there. HIGH GREEN is capable of going all the way. BEND THE RULES is another that can do something from the front.
Selections:
#10 Dowser, #7 Double Espresso, #3 Lord Minver, #5 High Green
Greyville Polytrack, 03.08.2022, Race 8, Gallops, 1000m, Poly, R100.000, 16:35GMT+2
Race Summary: MISS MAGICIAN caught the eye last time and could finally be ready to notch up a polytrack win. She could turn it around with BECKONING BEAUTY who while not too consistent has drawn well and could take advantage. PUFF OF SMOKE wasn't far off the pair when making her local debut and has room for improvement. CAPRIANA hasn't been too convincing but has had bad draws and it could be her turn today. NEW ORLEANS is back over her best distance and should give a good account of herself. Many more with claims – go wide in exotic bets.
Selections:
#5 Miss Magician, #10 Puff Of Smoke, #2 Capriana, #3 New Orleans
Best Win: #10 DOWSER
Best Value Bet: #5 BAY BREEZE
Best Longshot: #5 BAY BREEZE