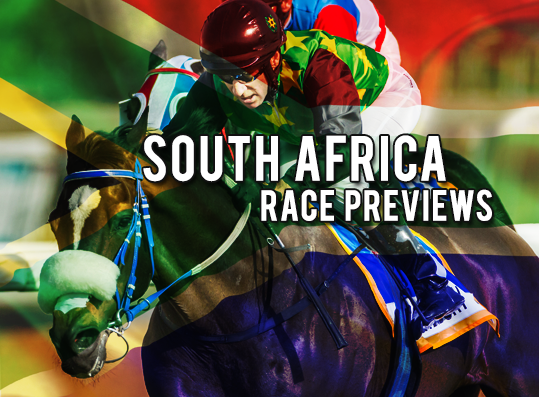 South Africa Horse Racing Previews: VAAL CLASSIC@2022.05.12
Vaal Classic, 12.05.2022, Race 1, Gallops, 1000m, Turf, R70.000, 12:20GMT+2
Race Summary: UNITED EXPRESS is running close up and looks the form choice. She should get off the mark if none of the first-timers have serious ability. Watch especially ORARARI GOLD. GIMME THE FLAME and QUERULOUS both improved in their last runs and could get into the money. The others are hoping to do better.
Selections:
#9 United Express, #5 Querulous, #2 Gimme The Flame, #4 Orarari Gold
Vaal Classic, 12.05.2022, Race 2, Gallops, 1000m, Turf, R70.000, 12:55GMT+2
Race Summary: Five of the eight runners are first-timers – watch the betting. The remaining three runners should be competitive. After two consecutive seconds, TAIKONAUT gets the nod and will make a bold bid to escape the maidens. VARTACUS is improving with racing and could challenge. ROSE VELVET hasn't been far back to date and should complete the Trifecta.
Selections:
#4 Taikonaut, #6 Vartacus, #8 Rose Velvet, #5 Umthombo Wolwazi
Vaal Classic, 12.05.2022, Race 3, Gallops, 1000m, Turf, R70.000, 13:35GMT+2
Race Summary: NAZDAROVYA disappointed when well backed last time but could make amends. SMELTING sported blinkers last time and showed improvement. It's her third run after a break and she should be right there. Also having her peak run is SPECIAL PLEA who must be considered. EBULLIENCE found no support on debut but wasn't disgraced. She will come on in heaps. STORMY LASS is looking for Quartet money. Watch the first-timers.
Selections:
#1 Nazdarovya, #3 Smelting, #8 Ebullience, #5 Special Plea
Vaal Classic, 12.05.2022, Race 4, Gallops, 1000m, Turf, R70.000, 14:10GMT+2
Race Summary: QUICK RUN has been battling to open her account but with a 4kg claim could get it right this time. ANFIELDS ROCKET flashed up late on debut and will know more about it. She is looking for further but could get up. FOREVER FREE comes off a rest and could make the frame. Watch newcomer RIDGERUNNER as well as stablemate WOODLAND RIDGE.
Selections:
#5 Quick Run, #8 Anfields Rocket, #9 Ridgerunner, #10 Woodland Ridge
Vaal Classic, 12.05.2022, Race 5, Gallops, 2400m, Turf, R80.000, 14:40GMT+2
Race Summary: LIGHT OF THE MOON has matured and got within a length of Triple Tiara winner Rain in Holland. She stays well and rates the form choice. If she fluffs her lines, many could capitalise. AFRAAD is honest and can get into the mix. LEESON is on the up and a hat-trick could be on the cards. SNOW PALACE, NARTJIE, RULE BOOK and stablemates MADABOUT FASHION, ARLINGTON ACTION and SO LONG SPRING could pull it off.
Selections:
#4 Light Of The Moon, #2 Afraad, #7 Leeson, #5 Snow Palace
Vaal Classic, 12.05.2022, Race 6, Gallops, 1800m, Turf, R120.000, 15:13GMT+2
Race Summary: SAVANNAH STORM could ensure a fast pace up front which should help the likes of SHANGO. On collateral form EXPRESSFROMTHEUS and GOLDEN PHEASANT could go at it again after a recent fighting finish and either could prove victorious. However, both will have to beat BOLD FORTUNE who is best weighted and still claims 4kg. CAPTAIN CHORUS and WOLFFS WORLD (new yard) could make the Quartet.
Selections:
#4 Bold Fortune, #1 Golden Pheasant, #3 Expressfromtheus, #2 Shango
Vaal Classic, 12.05.2022, Race 7, Gallops, 1500m, Turf, R60.000, 15:50GMT+2
Race Summary: Good race. Lightly raced GOOD QUEEN BESS is having her peak run and could get back in the winner's enclosure. MCKENNA SKYE is holding form and should give an honest performance. Stable companions GILDED BUTTERFLY and QUIET REBELLION (could be a bit sharp) are above average and could get into the fight for honours. GOLDEN SPOON hasn't been far off and with MAMAQUERA (races before this) could make the frame.
Selections:
#2 Good Queen Bess, #1 Mckenna Skye, #8 Quiet Rebellion, #7 Gilded Butterfly
Vaal Classic, 12.05.2022, Race 8, Gallops, 1600m, Turf, R55.000, 16:25GMT+2
Race Summary: DUKE OF RAIN has been threatening for his second win and it just could come. WONDERING STAR is running well and could challenge. Stable companions ANATURA and DEVILISH DANCER are not without winning claims either. BELLA ROSA and DARK TRAVEL come from behind and wide draws won't be too much of a problem. If reserve runner LAST SONG gets into the race then include in all bets.
Selections:
#1 Duke Of Rain, #6 Wondering Star, #10 Bella Rosa, #4 Anatura
Best Win: #9 UNITED EXPRESS
Best Value Bet: #1 DUKE OF RAIN
Best Longshot: #1 DUKE OF RAIN