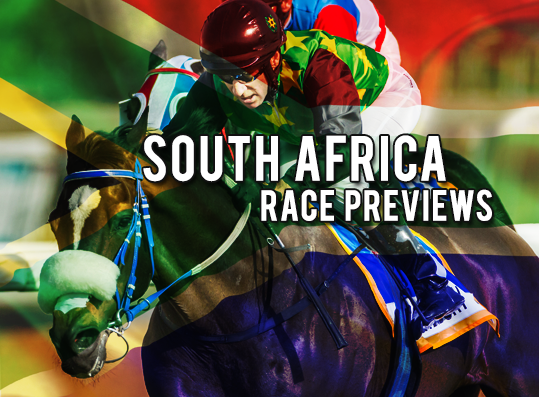 RACE BY RACE PREVIEWS: GREYVILLE POLYTRACK@2020.09.30
Greyville Polytrack, 30.09.2020, Race 1, Gallops, 1000m, Poly, R70.000, 12:35GMT+2
Race Summary: Not a strong field and the trainer comments on some of the first-timers may be a bit conservative. CATCH THE WILLOW and MAMA PYJAMA are well-bred fillies (jumping from good draws) who won't have to be too good to win this – follow the betting on all first-timers. In saying that CASADORO came in for support and was not disgraced from a wide draw in her second start and debut on the Polytrack. Older girl JUSTADOREHER could get it right if there is a lot of inexperience around. She is holding form. SWEETSCENTEDGREEN can still improve.
Selections:
#7 Casadoro, #5 Justadoreher, #6 Sweetscentedgreen, #3 Catch The Willow
Greyville Polytrack, 30.09.2020, Race 2, Gallops, 1000m, Poly, R50.000, 13:10GMT+2
Race Summary: At first glance ASHANTI rates the one to beat as she has shown up well in the Western Cape and Highveld and now tries her third province. The poly could see her getting away from her opposition. But she hasn't drawn well and neither has her big rival SEVENTH SONG. The latter is holding form as well and did run a fair race from a wide draw on the poly in his penultimate. SERGEANT YORK could be the dark horse. The youngster did show earlier and has a plum draw on local debut. RAMSAY, MEXICAN CATDANCE, JAMES DEAN and PARFURI all have upset chances.
Selections:
#7 Ashanti, #8 Seventh Song, #2 Sergeant York, #1 Ramsay
Greyville Polytrack, 30.09.2020, Race 3, Gallops, 1400m, Poly, R70.000, 13:45GMT+2
Race Summary: CHANTY LANE looks to have made her debut in a strong field. The race has already produced two subsequent winners and she ran on nicely into the money there. But she goes further and tries the poly. She is bred for the trip and more. VIHZOE'S MAGIC wasn't disgraced from a wide draw at Scottsville. She is a bit better than that run and if things go her way on poly debut she could prove dangerous. It could be close between her, INDIGO MOON and SIWA OASIS on collateral lines on form. The latter was eye-catching last time.
Selections:
#7 Chanty Lane, #6 Vihzoe's Magic, #1 Siwa Oasis, #3 Indigo Moon
Greyville Polytrack, 30.09.2020, Race 4, Gallops, 1600m, Poly, R70.000, 14:20GMT+2
Race Summary: Many experimenting with the longer trip and it looks certain that some will relish it. MEGHAN is by Master Of My Fate and after a fair sprint at Scottsville could come out and show her true form over this ideal trip. CULTURE CLUB finished just ahead of her and is another with stamina in at least one side of her pedigree. Both are having their third starts and have scope but also wide draws. Older sorts SILVER BEAUTY and INGAKARA may have improved at the right time and could take advantage. LAUREL LANE may confirm last start improvement.
Selections:
#10 Meghan, #11 Culture Club, #8 Silver Beauty, #9 Ingakara
Greyville Polytrack, 30.09.2020, Race 5, Gallops, 2000m, Poly, R70.000, 14:55GMT+2
Race Summary: Expensive TRACK ATTACK is a much better horse now he has been gelded. He was quite convincing in his follow up to the maiden win and he can go on to prove himself at even better levels over this kind of distance. After him it is wide open. DREAM DESTINY produced an amazing finish on his poly debut and may be better than rated. He goes further today. MONARCHY again didn't enjoy Scottsville and back on the poly could make them run hard. RASPUTIN'S REMEDY is getting there fast and has much in his favour. DON'T LOOK BACK is capable.
Selections:
#1 Track Attack, #6 Dream Destiny, #7 Monarchy, #3 Rasputin's Remedy
Greyville Polytrack, 30.09.2020, Race 6, Gallops, 1400m, Poly, R70.000, 15:30GMT+2
Race Summary: Brilliant race – it may say FM 68 on the name, but this is a nice little handicap with many a useful filly trying for her next win. ELUSIVE CURRENT was quite impressive in her third start and she should be headed for creamier races but jumps from a wide draw on the poly, which could prove a bit tough. Especially with horses like FLAMING DESIRE who runs away from her field and PASSIVITY who can race prominently and fight on. HAMSA GROVE is finally back over her best track and trip and can threaten. ARIANOS SPINNER has had bad draws and could upset them all from a good one.
Selections:
#9 Elusive Current, #7 Passivity, #10 Flaming Desire, #3 Arianos Spinner
Greyville Polytrack, 30.09.2020, Race 7, Gallops, 1400m, Poly, R70.000, 16:05GMT+2
Race Summary: BRASS BELL was a solid second in a nice race last time and more importantly had PERFECT PETER and STOPALLTHECLOCKS well behind. He is ready for his next win, but this is a much tougher race as far as the weights are concerned. STOPALLTHECLOCKS is best weighted and that last run is best ignored when comparing to it to his previous form. He ran a fair race on the poly previously. DANCING FEATHER is the one to watch back on the synthetic. She needed her comeback and boasts a first and second here. PERFECT PETER and DRUNKEN SAILOR are capable. GO MAN GO can improve.
Selections:
#5 Stopalltheclocks, #3 Drunken Sailor, #10 Brass Bell, #8 Perfect Peter
Greyville Polytrack, 30.09.2020, Race 8, Gallops, 1100m, Poly, R70.000, 16:40GMT+2
Race Summary: HOPSKIPANDJUMP is holding form well and a bigger apprentice claim could see her get her head in front again. CHERRY ROAD races fresh and will enjoy a fast pace. She could just hunt them down from a wide draw. MADAME PATRICE, FLASHY KAITRINA and SOFIA ERIN are all holding form and need to be respected. Ones to watch out for are WINDOW TO AFRICA who brings fair Cape form into the race and likewise MY WICKED WAYS – may relish the Polytrack. SOLAR FLARE won well,  showing her local debut (poly) to be all wrong.
Selections:
#8 Hopskipandjump, #12 Cherry Road, #6 Sofia Erin, #2 Madame Patrice
Best Win: #1 TRACK ATTACK
Best Value Bet: #10 MEGHAN
Best Longshot: #10 MEGHAN