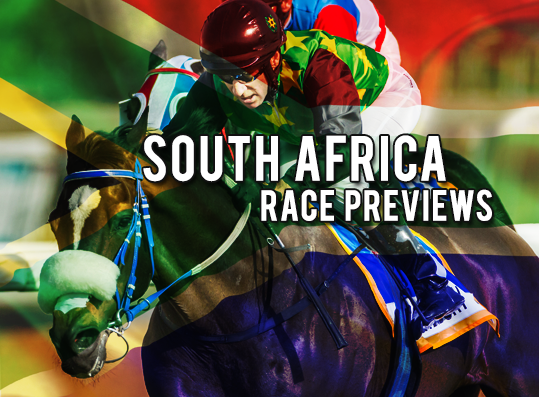 RACE BY RACE PREVIEWS: GREYVILLE@2020.08.29
Greyville Polytrack, 29.08.2020, Race 1, Gallops, 1600m, Poly, R85.000, 11:40GMT+2
Race Summary: The race day that can change lives – top class racing action and great payouts – study and play! The first race is full of quality and many are trying the polytrack. Watch the betting closely. Top of the lot on merit ratings are COUNT JACK and NEXUS. The former has been gelded and could show his true form. The latter is in good form but has drawn wide. LIBERTY HALL and MORE MAGIC produced strong finishes on the turf last time and could have more to come. DUC D'ORANGE and GURU'S PRIDE can't be taken lightly either, nice quartet race.
Selections:
#1 Count Jack, #6 More Magic, #3 Liberty Hall, #10 Duc D'Orange
Greyville Polytrack, 29.08.2020, Race 2, Gallops, 1000m, Poly, R85.000, 12:15GMT+2
Race Summary: ULTRA MAGNUS was an unlucky second in one of the strongest sprints in the land. He carries a resultant big weight but seeing as he is hard to catch when released at this venue should be hard to beat. CELTIC VOYAGER allowed one to get by last time but will be at a peak and has a plum draw. Should be a tough competitor. CHIEF OF STATE is useful and may be looking for this surface. GOLIATH HERON was a decent horse here earlier – upset chance. GOOD RHYTHM, ISHNANA and AD ALTISIMA should make it a stinging contest.
Selections:
#7 Ultra Magnus, #2 Celtic Voyager, #10 Good Rhythm, #4 Goliath Heron
Greyville, 29.08.2020, Race 3, Gallops, 1200m, Turf, R150.000, 12:50GMT+2
Race Summary: Place Accumulator fans will be ready to place their bets – all exotics pay well on Gold Cup day. ECSTATIC GREEN was a bit green last time but still turned in a good performance first time round a bend. She can't be faulted and should enjoy the slightly shorter trip. But SPRINGS OF CARMEL is going to make it hard for her again. She has been dominating in the Highveld and the track could prove ideal. MIRACLE FLIGHT will try to get away but SLALOM QUEEN and SWEET SENSATION are quick and will make it tough for her. More with claims in this.
Selections:
#2 Ecstatic Green, #7 Springs Of Carmel, #5 Miracle Flight, #4 Slalom Queen
Greyville, 29.08.2020, Race 4, Gallops, 1200m, Turf, R150.000, 13:25GMT+2
Race Summary: The first leg of the hugely popular Pick 6 bet – big pools and payout expected. Get involved. It may pay to follow the class acts in this – ERIK THE RED would be deserving after two cracker runs. He is back over what looks his best distance. But PRAY FOR RAIN did finish ahead of him in the Grade 1 Gold Medallion and may overcome his draw early. DANDOLO drew badly but if the race is run to suit he can produce the goods. GARRULOUS has more to do but he is hard to peg back and could go all the way again. More unknown quantities in it.
Selections:
#9 Erik The Red, #2 Garrulous, #12 Pray For Rain, #14 Dandolo
Greyville, 29.08.2020, Race 5, Gallops, 1600m, Turf, R325.000, 14:00GMT+2
Race Summary: Var filly ANYTHING GOES has been beating anything and everything back home and from a decent draw gets to prove herself in KwaZulu-Natal. This is a Grade 1 however and she faces some hot competition. LOVE BOMB produced a fantastic finish to win a Grade 2 beating some fair sorts and can confirm over the longer trip. CARALLUMA and MALEDIMO are types that will improve with time but have already shown they are good enough. WAR OF ATHENA made her field look ordinary last time-must go in. PRINCESS CALLA could be anything after her easy win.
Selections:
#5 Love Bomb, #4 Anything Goes, #12 Caralluma, #11 War Of Athena
Greyville, 29.08.2020, Race 6, Gallops, 1600m, Turf, R325.000, 14:35GMT+2
Race Summary: Futura gelding NOURBESE is improving nicely and can make headlines again for his father who was a racehorse of the highest class. He runs like the longer trip will be ideal but only the race will show how strong his Grade 2 win is. Grade 1 winner TEMPTING FATE is by Master Of My Fate who is also 'throwing' them over ground and he is unbeaten to boot. A wide draw may spoil it for him though. CATCH TWENTYTWO and VALIDUS both won in amazing style and could be even better of the longer distance. FAST LOVE and NATIVE TONGUE can show more.
Selections:
#4 Nourbese, #11 Tempting Fate, #5 Catch Twentytwo, #12 Validus
Greyville, 29.08.2020, Race 7, Gallops, 3200m, Turf, R400.000, 15:15GMT+2
Race Summary: Great Gold Cup field. IT'S MY TURN and MARCHINGONTOGETHER should fight it out if the Kzn Derby form is anything to go on. 8-y-o IT'S MY TURN came out and ran a magnificent 5th in the Vodacom Durban July and BEFORE NOON, DARK MOON RISING and PAYBACKTHEMONEY came out to run crackers in the Gold Vase. MARCHINGONTOGETHER has been a revelation and if stays should this ultra marathon should go close. IT'S MY TURN won this in 2018 and could be hot again now. OUT OF YOUR LEAGUE is a Grade 1 Derby winner and IMPERIAL RUBY, the Gold Bowl winner – watch out!
Selections:
#15 Marchingontogether, #14 It's My Turn, #9 Imperial Ruby, #2 Out Of Your League
Greyville, 29.08.2020, Race 8, Gallops, 1200m, Turf, R425.000, 15:55GMT+2
Race Summary: Champion KASIMIR has been given an even tougher task from draw 12 but after a storming good run in the Golden Horse Sprint he could just follow up on last year's amazing win. His arch rivals CHIMICHURI RUN and RUSSET AIR fared even worse and like him both are in top form as well. Luck in running could decide which one storms home at the right time. But Grade 1 winners VAN HALEN and WARRIOR'S REST have drawn best and may ready for big runs. INVIDIA could be best of the younger brigade but he is the worst drawn of them.
Selections:
#12 Kasimir, #14 Russet Air, #13 Chimichuri Run, #10 Invidia
Greyville, 29.08.2020, Race 9, Gallops, 1800m, Turf, R425.000, 16:30GMT+2
Race Summary: The big man is back after a scintillating performance in the Vodacom Durban July – DO IT AGAIN – was beaten just over 1 length in his bid to win the grand race for the third time. He could be rewarded in his first Champions Cup race as the race looks tailor made for him but his nemesis RAINBOW BRIDGE is also back to show what he is made off. He is looking to follow up on last year's brave win. Youngsters GOLDEN DUCAT and IKIGAI will need to pull out all the stops to threaten at these weights but must be respected. TRISTFUL and SOVEREIGN SPIRIT are contenders.
Selections:
#5 Do It Again, #8 Rainbow Bridge, #9 Golden Ducat, #7 Ikigai
Greyville, 29.08.2020, Race 10, Gallops, 2000m, Turf, R150.000, 17:07GMT+2
Race Summary: Many a strong useful filly and mare in the Gold Bracelet as usual. MIYABI GOLD could brush aside her Vdj run – she was impressive here prior. If ever a horse is deserving of a race like this it is DRIVING MISS DAISY after a string of excellent feature race performances. But she has drawn wide along with thrilling Oaks winner MOON IN JUNE. If allowed to stride along in front RUNNING BRAVE could do it again and follow up on last year's win. KELPIE, JET START, PERFECT AIR, PERFECT TIGRESS and VICTORIA PAIGE can challenge. MASTER KEYS could be the dark horse.
Selections:
#4 Master Keys, #12 Driving Miss Daisy, #11 Running Brave, #6 Miyabi Gold
Best Win: #5 DO IT AGAIN
Best Value Bet: #4 NOURBESE
Best Longshot: #4 NOURBESE