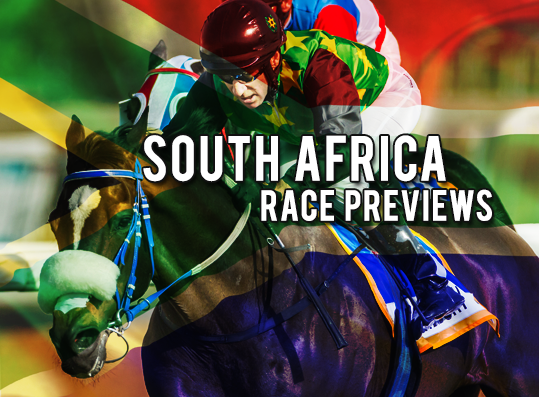 RACE BY RACE PREVIEWS: VAAL@2020.02.13
Vaal, 13.02.2020, Race 1, Gallops, 1200m, Turf, R90.000, 12:40GMT+2
Race Summary: Tricky opener with many looking to improve. BASSAM has found support in his races but showed inexperience. He will come on. PUTINS PROMISE was close up in both starts to date and should run another honest race. QUATTRO PASSI found no support on debut but wasn't disgraced and the form has been franked.BERGERAC was backed on debut but never got into it. Respect INTOTHEMYSTIC.
Selections:
#3 Bassam, #13 Putins Promise, #14 Quattro Passi, #10 Bergerac
Vaal, 13.02.2020, Race 2, Gallops, 1000m, Turf, R100.000, 13:10GMT+2
Race Summary: Watch the betting on the 3 Gimmethegreenlight debutantes, ECSTATIC GREEN, GIMME ANNIE and MANY A MOON. ELUSIVE WOMAN should head those that have raced while GREAT STRATZ and SPRINGS OF CARMEL are sure to improve on their debuts.
Selections:
#5 Gimme Annie, #3 Ecstatic Green, #7 Many A Moon, #4 Elusive Woman
Vaal, 13.02.2020, Race 3, Gallops, 1000m, Turf, R100.000, 13:40GMT+2
Race Summary: GARDEN PARTY showed inexperience on debut but won easily. In the same race VALYRIAN KING found strong support but never produced. He is 3kg better off but was 6 lengths adrift. SULTAN'S DAUGHTER could get into the trifecta. Watch newcomers especially SLALOM QUEEN and STONE COLD.
Selections:
#1 Garden Party, #8 Valyrian King, #10 Slalom Queen, #11 Sultan's Daughter
Vaal, 13.02.2020, Race 4, Gallops, 1200m, Turf, R90.000, 14:10GMT+2
Race Summary: MAKARA has been threatening from day one and should have her consistency rewarded. PERSICA ran on smartly to take 2nd on debut last week and should come on. WESTERN VISION shouldn't be far off on current form. She is coupled with debutante POTENCY – watch the betting. RETAIL THERAPY and OLIVINE (improved in blinkers) could make the frame.
Selections:
#1 Makara, #14 Persica, #16 Western Vision, #15 Potency
Vaal, 13.02.2020, Race 5, Gallops, 1200m, Turf, R90.000, 14:50GMT+2
Race Summary: MALTEZA was nabbed late last time but could make amends. Not far behind her was ENCRYPTION who is now back over the presently preferred straight. ROYAL LILY could get into the action if covered early. LEADING FAST won her maiden last time but has scope for improvement. THE FIFTH WAVE, DECADENT LADY, GLOWTORIA and MADAME PATRICE could make the frame.
Selections:
#7 Malteza, #3 Royal Lily, #11 Encryption, #9 Leading Fast
Vaal, 13.02.2020, Race 6, Gallops, 1400m, Turf, R110.000, 15:25GMT+2
Race Summary: Any of the 9 runners could win. ODEN gives start but if covered till late should stay the distance and pull it off. DANZA could get back to winning form with 4kg off his back while stable companion THE RISING LEGEND will come on having needed his last. PIDGEON ROCK pulled up fatigued last time but could get back on track. ROCK OF AFRICA won his only try this track and trip.
Selections:
#7 Oden, #1 Danza, #8 Pidgeon Rock, #5 The Rising Legend
Vaal, 13.02.2020, Race 7, Gallops, 1600m, Turf, R90.000, 16:00GMT+2
Race Summary: NORLAND is never far back and should give another honest performance. RIVER JORDAN has reeled off 2 in a row and could complete a hat-trick. WAR JEWEL hasn't been disgraced in both post maiden runs. WRITTEN IN STONE could go in again if covered early. HIDDEN AGENDA is getting on but always in with a money chance. LIBERADO was not striding out last time and can do better.
Selections:
#3 Norland, #5 River Jordan, #4 Hidden Agenda, #7 War Jewel
Vaal, 13.02.2020, Race 8, Gallops, 1800m, Turf, R75.000, 16:35GMT+2
Race Summary: CRANK IT UP hasn't been far back to date but has it all to do from the worst of the draws. Stable companion BUSH FEVER is a gin strike after finding problems last time. DUKE'S GAME could get away from a good draw. TYRELLS BULLET comes off a rest after bleeding – respect any support. TUNNEL OF LOVE is better than his last 3 but has a wide draw to negotiate. Other could earn.
Selections:
#2 Duke's Game, #8 Bush Fever, #1 Crank It Up, #3 Tyrells Bullet
Best Win: #1 MAKARA
Best Value Bet: #7 ODEN
Best Longshot: #7 ODEN