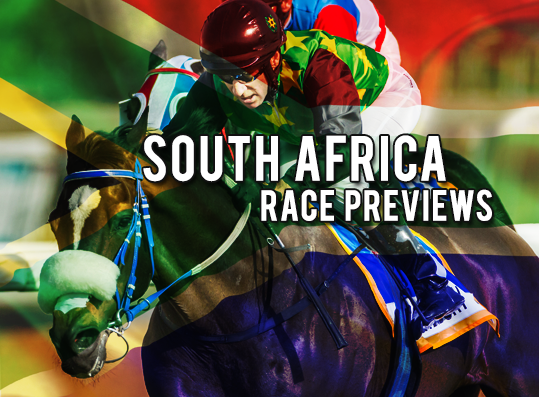 RACE BY RACE PREVIEWS: KENILWORTH@2020.02.08
Kenilworth, 08.02.2020, Race 1, Gallops, 1100m, Turf, R75.000, 13:20GMT+2
Race Summary: MUSICAL GLITCH has the form and experience to acquit herself competitively once more. TRICKSTER and FRENCH FLING both showed promise on debut and will be wiser to the task, so must be respected. Newcomer DELTA QUEEN is bred to be very good and is worth a market check. DUCHESS OF NOW, EYE CATCHING and NOOSA PRINCESS (with Fayd'Herbe up) are others to make note of. Watch betting!
Selections:
#8 Trickster, #6 Musical Glitch, #1 Delta Queen, #2 Duchess Of Now
Kenilworth, 08.02.2020, Race 2, Gallops, 1100m, Turf, R75.000, 13:55GMT+2
Race Summary: TRIPPIN THE STARS was well beaten by promising stable companion Erik The Red on debut but would have come on since. The latter has since franked that form by winning a feature race so the chances of this filly (receives sex allowance) must be respected. The betting will provide a guide to the chances of the newcomers. Keep an eye on GONE ROGUE, PURPLE CLOUD and WINTER FLIGHT.
Selections:
#12 Trippin The Stars, #6 Purple Cloud, #10 Winter Flight, #3 Gone Rogue
Kenilworth, 08.02.2020, Race 3, Gallops, 1600m, Turf, R70.000, 14:30GMT+2
Race Summary: STILL TAPPIN is unlikely to get a better chance to shed her maiden tag. A tricky No. 10 draw does her no favours but the booking of Anton Marcus bodes well for her chances. OVER COUNT has the form to be competitive but has the widest gate to negotiate and, as a result, likely improver NIPPY SWEETIE could pose a bigger threat. RAIN KEEPS FALLING could have a say if confirming.
Selections:
#1 Still Tappin, #10 Nippy Sweetie, #2 Over Count, #11 Rain Keeps Falling
Kenilworth, 08.02.2020, Race 4, Gallops, 1600m, Turf, R70.000, 15:10GMT+2
Race Summary: Well-bred AL'S MY DADDY has confirmed the promise of his 1400m debut with two solid subsequent efforts over this trip and, with further improvement likely, should leave the maiden ranks by winning this. he had re-opposing rivals HALF AND HALF, ANECDOTE and PANNINGTON behind last time and should confirm with (uncle) Anton Marcus booked for the ride by trainer (nephew) Adam.
Selections:
#1 Al's My Daddy, #2 Anecdote, #5 Pannington, #3 Half And Half
Kenilworth, 08.02.2020, Race 5, Gallops, 1800m, Turf, R67.500, 15:50GMT+2
Race Summary: Good race. FYNBOS was only collared late in a stronger race over further last time and need only repeat that effort dropped in class and trip to get the measure of these rivals. HONEY PIE and stable companion FLATWARE are the biggest dangers though riding arrangements suggest preference is for the latter. JOY MAISHA and ORFERD'S FLASH could complete the minors.
Selections:
#2 Fynbos, #6 Flatware, #1 Honey Pie, #7 Orferd's Flash
Kenilworth, 08.02.2020, Race 6, Gallops, 1500m, Turf, R80.000, 16:25GMT+2
Race Summary: Hard to assess. The red-hot Bass-Robinson yard is well represented and it'sthree runners could dominate the outcome. CRUISE ALONG got the better of stable companion GIMME GIMME GIMME in a similar contest last time under Aldo Domeyer, now rides MISS PLUMCAKE which bodes well for the chances of that runner. WATER SPIRIT and HAMMIE'S FAN can be never discounted. Others can earn!
Selections:
#11 Gimme Gimme Gimme, #5 Cruise Along, #9 Hammie's Fan, #3 Miss Plumcake
Kenilworth, 08.02.2020, Race 7, Gallops, 1500m, Turf, R65.000, 17:00GMT+2
Race Summary: Good race. WALDORF ASTORIA only just failed over 1400m last time, when ahead of GREY PRINCESS and HIDDEN STRINGS, and need only reproduce that effort over the extra 100m to go one better. Those re-opposing rivals shouldn't be far off. Last-start winner REWRITE THE STARS is progressive and is not incapable of following up. Well-related TEMPLETON could improve trying this trip.
Selections:
#5 Waldorf Astoria, #2 Rewrite The Stars, #3 Templeton, #6 Stella's Story
Kenilworth, 08.02.2020, Race 8, Gallops, 1000m, Turf, R77.500, 17:35GMT+2
Race Summary: Good race. Speedy PIPPIELANGKOUS has been collared late over this trip in each of her four starts with blinkers on. She is 1,5kg better off with VODKA LIME who beat her by 1,25 lengths two starts back, so there should be little the pair. AL BRAGGA is maturing and will be involved, though hard-knocking FIRE WALKER can play a role too. RED EIGHT is capable and warrants respect.
Selections:
#3 Al Bragga, #6 Pippielangkous, #1 Vodka Lime, #8 Red Eight
Best Win: #1 AL'S MY DADDY
Best Value Bet: #11 GIMME GIMME GIMME
Best Longshot: #11 GIMME GIMME GIMME