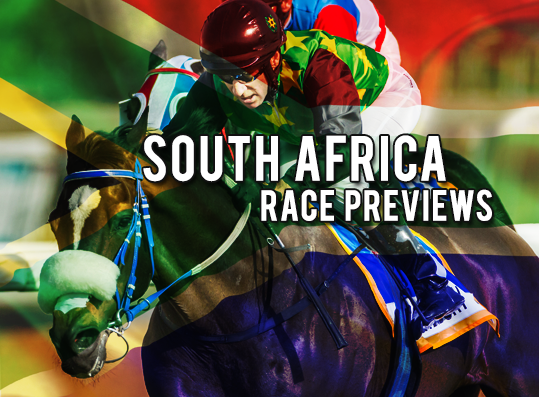 RACE BY RACE PREVIEWS: SCOTTSVILLE@2020.02.05
Scottsville, 05.02.2020, Race 1, Gallops, 1000m, Turf, R100.000, 12:35GMT+2
Race Summary: MAGICALLEE met a promising sort in her trial and then was second to another on her race debut. She is a daughter of Grade 1 winning sprinter Willow Magic and  looks to be living up to her name – she rates the one to beat. SOFIA ERIN, LEGEND HAS IT and KINSKEY'S TUNE all look certain to be prominent if judged on their trials. STELLA ACT should enjoy the longer trip.
Selections:
#9 Magicallee, #10 Sofia Erin, #4 Legend Has It, #5 Kinskey's Tune
Scottsville, 05.02.2020, Race 2, Gallops, 1200m, Turf, R100.000, 13:10GMT+2
Race Summary: FATEFUL MISTRESS was making her debut after two trials and she was eye catching. The form has stood up well and she could also produce a winning performance. But it is open. SAPPHIRE ROCK earlier ran well in a feature and can threaten but races after rest. FRILLY SOX and WILD EARTH met in a trial. The former did well in a proper race after and with the latter must go in.
Selections:
#10 Fateful Mistress, #4 Sapphire Rock, #11 Frilly Sox, #12 Wild Earth
Scottsville, 05.02.2020, Race 3, Gallops, 1200m, Turf, R100.000, 13:50GMT+2
Race Summary: If the runners from the TONIGHTSFIGHTNIGHT form line do well in the previous race then he will be a strong contender here. He won his trial and is set to come on nicely. MINISTER WITHOUT could be a big threat if ready. He showed good potential last year and has been maturing but is carded to run on the 5th. Stable mate CAPTAINS FORT is improving now-form has worked.
Selections:
#4 Tonightsfightnight, #16 Minister Without, #9 Captains Fort, #1 Purple Powahouse
Scottsville, 05.02.2020, Race 4, Gallops, 1400m, Turf, R90.000, 14:25GMT+2
Race Summary: KILVINGTON is overdue to score for the second time. It will be her 20th start and she has been knocking. LINNGER LONGER is rarely lucky with draws but she has scored the best here and has the form to bag this race. Must go close. SAN'S DANCER seems capable and on collateral form should be right there.DAIDALA and DUNE DANCE have potential – the latter has a good draw.
Selections:
#7 Kilvington, #1 Linnger Longer, #10 San's Dancer, #3 Dune Dance
Scottsville, 05.02.2020, Race 5, Gallops, 1950m, Turf, R90.000, 15:00GMT+2
Race Summary: Another wide open race. FIRE FAERIE has been supported recently. She was impressive earlier and can make a return to that form having secured a better draw after a bad one. QUEEN OF BEAUTY is learning how to race. She could make all the right moves. INN A MINUTE won her debut and jumps in trip but is bred for it-watch. SKYFIRE and SLIEVANORRA seem capable of winning it.
Selections:
#6 Fire Faerie, #5 Queen Of Beauty, #9 Inn A Minute, #2 Slievanorra
Scottsville, 05.02.2020, Race 6, Gallops, 1000m, Turf, R90.000, 15:35GMT+2
Race Summary: HARDFALLINGRAIN brings West Cape form into the Kzn sprinting ranks. Could be good enough to win on debut. WE LIGHT THE FIRE came on nicely in his second run after rest and is back over the trip he won his maiden over. Can progress. BLAZE OF SILK is the one to catch. He is speedy and at his best over this track and trip. More can earn.
Selections:
#1 Hardfallingrain, #4 We Light The Fire, #9 Blaze Of Silk, #7 Hampton Court
Scottsville, 05.02.2020, Race 7, Gallops, 1500m, Turf, R100.000, 16:05GMT+2
Race Summary: Two horses stand out on their last run. FADE TO BLACK and BLACK FOX were eye catching with the latter getting the edge. But the former has a big draw advantage and could hold him off this time. However there are others with useful form that could get away. KING JULIAN, LEARNING TO FLY and LET'S BLAZE can time it right. BACKPACKER and THE APPEAL can make good improvement.
Selections:
#1 Fade To Black, #14 Black Fox, #5 Learning To Fly, #3 King Julian
Scottsville, 05.02.2020, Race 8, Gallops, 1500m, Turf, R100.000, 16:40GMT+2
Race Summary: FORTIFIED suddenly improved in 2020 after some poor form the year before. He could be on the up and has secured the best of the draw here. AUGUST RED has been strengthening up in sprints and this could be what he wants, the longer trip. He is also fitted with blinkers which could see him race closer to the lead. ON THE BAYOU can get away if timing it right. More in it.
Selections:
#1 Fortified, #4 August Red, #7 On The Bayou, #6 Luxemburg
Best Win: #9 MAGICALLEE
Best Value Bet: #7 KILVINGTON
Best Longshot: #7 KILVINGTON