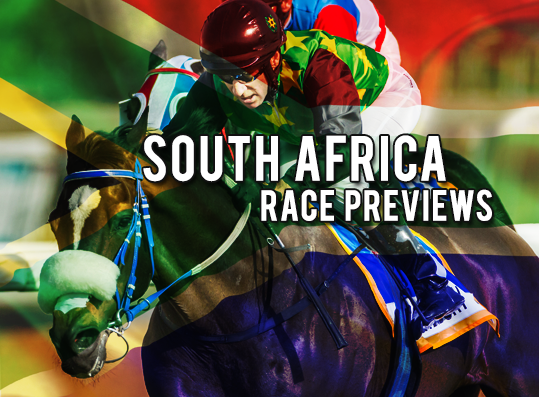 RACE BY RACE PREVIEWS: KENILWORTH@2019.12.28
Kenilworth, 28.12.2019, Race 1, Gallops, 1200m, Turf, R70.000, 13:30GMT+2
Race Summary: BOLLINGER boasts respectable sprint form. He wasn't disgraced when tried over further last time and makes most appeal of these reverting to this trip. NEVIL MU and FUNDRAISER are better than their last starts suggest so could play a role, but a bigger threat could come from FORGED IN FLAME, who improved last time out, and SOCKEROO who has bumped smart sorts in both starts.
Selections:
#1 Bollinger, #6 Sockeroo, #5 Gimmeachance, #4 Forged In Flame
Kenilworth, 28.12.2019, Race 2, Gallops, 1200m, Turf, R70.000, 14:05GMT+2
Race Summary: LADY OF THE LAKE acquitted herself well behind useful opposition prior to arest and on best form should be competitive if not in need of the outing. BAD HABIT and LADY WYLIE have improved this term after respective layoffs andwith further progress are likely to play leading roles. ON CAPTAIN'S SIDE has the form to be competitive too. CINNABAR may improve. Watch SUNSHINE BEACH
Selections:
#5 Lady Wylie, #3 Bad Habit, #1 On Captain's Side, #4 Lady Of The Lake
Kenilworth, 28.12.2019, Race 3, Gallops, 1200m, Turf, R72.500, 14:40GMT+2
Race Summary: CALYPSO BEAT failed to make her mark at Grade 2 level over 1400m last time but should bounce back to form reverting to handicap competition and and a distance which suits. Consistent SPIRIT FESTIVAL is likely to improve after a comeback run but riding arrangements suggest unexposed stable companion PHIL'S DANCER is preferred. Well-bred debut winner TEMPLETON could be anything!
Selections:
#2 Calypso Beat, #5 Templeton, #4 Phil's Dancer, #1 Spirit Festival
Kenilworth, 28.12.2019, Race 4, Gallops, 1000m, Turf, R65.000, 15:15GMT+2
Race Summary: Open. NATURALIST and OUTOFTHEORDINARY are competitive at this level of the handicap and capable over this trip. RED EIGHT and MOON ROCK have been holding their form and could make their presence felt. Versatile PRINCE ORACY isn't without a chance, while WINTER ASSEMBLY won with blinkers fitted and may repeat the feat. CALL ME AL is unexposed and could surprise dropping in class
Selections:
#5 Call Me Al, #6 Red Eight, #10 Moon Rock, #11 Prince Oracy
Kenilworth, 28.12.2019, Race 5, Gallops, 1000m, Turf, R150.000, 15:50GMT+2
Race Summary: SPRING BREAK is slung in under the conditions but is unlikely to be fully tuned on her reappearance so is worth opposing. THREE TWO CHARLIE has a bit to find on these terms but ran well in a 1400m feature last time behind Guineas contenders and a return to sprints should suit. In-form GOLDEN TRACTOR, consistent CONSTABLE and capable Highveld raider INVIDIA can have a say. Open!
Selections:
#2 Three Two Charlie, #4 Constable, #1 Golden Tractor, #8 Spring Break
Kenilworth, 28.12.2019, Race 6, Gallops, 1100m, Turf, R150.000, 16:25GMT+2
Race Summary: Hat-trick seeking RUSSET AIR has had the measure of several re-opposing rivals recently and on the evidence of his Merchants win is likely to confirm superiority once more. On that form, PLEASEDTOMEETYOU and READY STEADY GO arethose most likely to pose a threat on the revised terms. PERCIVAL, FABIAN, BWANA and ELUSIVE TRADER as well as filly MUSHI STEREK have earning potential.
Selections:
#2 Russet Air, #1 Pleasedtomeetyou, #5 Ready Steady Go, #7 Fabian
Kenilworth, 28.12.2019, Race 7, Gallops, 1600m, Turf, R70.000, 17:00GMT+2
Race Summary: Good race. SECRET DEPTHS has maintained her form in better races against both sexes and should go well again under 1,5kg claimer. DANCING SALLY and ELUSIVE FORTUNE are also enjoying a productive run and ought to be competitive again. GIMME GIMME GIMME may be looking for this trip now and could follow up. Fellow 3yo fillies LABYRINTH and DUCHESS OF STATE aren't without a chance.
Selections:
#6 Gimme Gimme Gimme, #4 Elusive Fortune, #3 Dancing Sally, #1 Secret Depths
Kenilworth, 28.12.2019, Race 8, Gallops, 1600m, Turf, R70.000, 17:35GMT+2
Race Summary: NAMAQUALAND caught the eye on debut and the form of that Highveld maiden has worked out well. He should be competitive with natural improvement likely,though there are stamina doubts over this trip as there is plenty speed in his pedigree. Improving ANECDOTE has no concerns going the extra and will becompetitive. DOUBLE CHARGE and PANNINGTON should also improve over the extra
Selections:
#10 Namaqualand, #4 Anecdote, #9 Double Charge, #11 Pannington
Best Win: #2 RUSSET AIR
Best Value Bet:
Best Longshot: #5 CALL ME AL