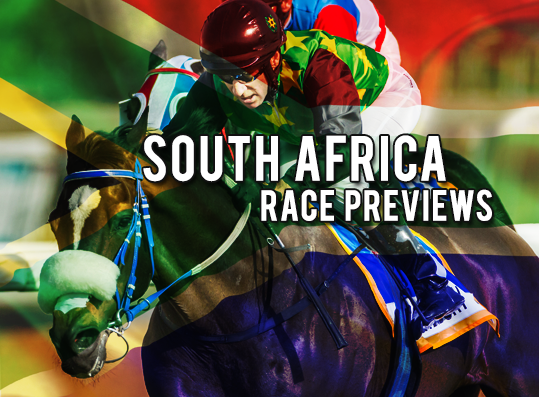 RACE BY RACE PREVIEWS: KENILWORTH@2019.12.14
Kenilworth, 14.12.2019, Race 1, Gallops, 1200m, Turf, R70.000, 12:10GMT+2
Race Summary: Well-bred MAITLAND MAGIC showed pace throughout when producing a smart debut over this track and trip, and with natural improvement will go close again. SPEED OF NIGHT and ALPHA PAPPA will not be too long in shedding their maiden tags and both have the form to be competitive. Stable companions PACIFIC RIM and ALASKAN NIGHT have earning potential and ZENO can also pose a threat.
Selections:
#11 Maitland Magic, #2 Speed Of Night, #3 Alpha Pappa, #6 Zeno
Kenilworth, 14.12.2019, Race 2, Gallops, 1600m, Turf, R70.000, 12:45GMT+2
Race Summary: Good race. Well-bred AL'S MY DADDY ran with promise on debut despite obvious signs of inexperience. He would have come on appreciably since and should have more to offer over this distance. TURN IT UP HARVEY and TAMBORA have both the form and experience to pose a threat. THE CAMBO has ability and could make his presence felt going this trip. NAUGHTY BOY and KURSK can also earn
Selections:
#9 Al's My Daddy, #7 The Cambo, #4 Turn It Up Harvey, #3 Tambora
Kenilworth, 14.12.2019, Race 3, Gallops, 1400m, Turf, R100.000, 13:20GMT+2
Race Summary: Smashing race. CELTIC SEA and FRONT AND CENTRE have a score to settle. Both  are out of the top drawer, recently returned to winning ways and are weighted to run well. The latter is undefeated over this trip and is backed up by stablemates WATER SPIRIT and HEAVEN'S EMBRACE, but preference is for top-rated CELTIC SEA who is favourably treated by the conditions. Slobberknocker!
Selections:
#1 Celtic Sea, #2 Front And Centre, #3 Santa Clara, #4 Golden Chance
Kenilworth, 14.12.2019, Race 4, Gallops, 1400m, Turf, R2.500.000, 13:55GMT+2
Race Summary: Classy INVIDIA has been sparingly raced but carefully aimed at this prize. He has enjoyed an ideal prep, is well drawn and on ratings will be hard to beat after a promising local debut. ROCK THE GLOBE, FINDING CAMELOT and DUBLIN QUAYS are weighted to be competitive but must overcome wide draws. Consistent RIO QUERARI is unexposed over this trip and may pose the biggest threat.
Selections:
#2 Invidia, #5 Rio Querari, #3 Finding Camelot, #4 Dublin Quays
Kenilworth, 14.12.2019, Race 5, Gallops, 1000m, Turf, R350.000, 14:30GMT+2
Race Summary: PRINCESS REBEL hasn't won since winning this last year but has maintained good form and does races well fresh. CLOUDS UNFOLD also has a good record when returning from a break and has only been beaten once over this trip, so must be followed on favourable terms. Unbeaten RUN FOX RUN and 3yo COUSIN LIZ have solid form credentials and are others to include. Good race!
Selections:
#1 Clouds Unfold, #4 Run Fox Run, #2 Princess Rebel, #12 Cousin Liz
Kenilworth, 14.12.2019, Race 6, Gallops, 1600m, Turf, R350.000, 15:05GMT+2
Race Summary: Part 1 of 3. Horse of The Year DO IT AGAIN has had the measure of Met winner RAINBOW BRIDGE in their last two meetings. Both run well fresh and should be competitive. The latter's half-brother HAWWAAM is destined for greatness and with a recent run under his belt could prevail. Last year's renewal produced the race of the season and this lineup has the makings of repeat. Wow!
Selections:
#3 Hawwaam, #1 Do It Again, #2 Rainbow Bridge, #6 One World
Kenilworth, 14.12.2019, Race 7, Gallops, 1600m, Turf, R1.000.000, 15:40GMT+2
Race Summary: Quality renewal. Top-rated TRUE TO LIFE is well in but has shown her best form in sprints so is opposed. THIRD RUNWAY beat most of these when winning a trial and should have their measure again. DRIVING MISS DAISY and LARENTINA caught the eye that day and warrant respect after sprint sharperners. KELPIE is unbeaten over 1600m so will attract support. Doesn't stop there though!
Selections:
#3 Third Runway, #8 Kelpie, #5 Driving Miss Daisy, #6 Larentina
Kenilworth, 14.12.2019, Race 8, Gallops, 2500m, Turf, R200.000, 16:23GMT+2
Race Summary: Tricky. STRATHDON and GIMME ONE NIGHT renew rivalry after a recent meeting that the former edged. There is little to choose between the pair, who stay the trip well, on these terms and both will be competitive. CAT DADDY and ATYAAB have improved after gelding and could make their presence felt if reproducing their recent form over this distance. KNIGHTS TEMPLAR could also earn.
Selections:
#2 Strathdon, #4 Gimme One Night, #1 Atyaab, #5 Cat Daddy
Kenilworth, 14.12.2019, Race 9, Gallops, 2500m, Turf, R70.000, 17:00GMT+2
Race Summary: IN AURO makes most appeal on current form and needn't improve much going this trip for the first time to shed his maiden tag. LONG REIGN was 2nd over 2400m last time and is likely to pose a threat if building on that effort. The latter's stable companion MISS LA DEE DA takes on male rivals for the first time but may have more to give over the extra in receipt of plenty weight!
Selections:
#2 In Auro, #3 Long Reign, #7 Miss La Dee Da, #6 Slew Per Cool
Kenilworth, 14.12.2019, Race 10, Gallops, 1400m, Turf, R65.000, 17:35GMT+2
Race Summary: Well-bred PEACEFUL DAY has taken a while to come to hand but could now begin to make up for lost time. He has found his niche racing over 1600m but won't be inconvenienced by the drop to 1400m over this longer run-in and is oneof the better bets on the card. AQUA BOLT has solid post-maiden form and should pose a threat, though recently gelded HAPPY WANDERER could do likewise.
Selections:
#5 Peaceful Day, #3 Aqua Bolt, #7 Happy Wanderer, #2 Brave Tiger
Best Win: #2 INVIDIA
Best Value Bet:
Best Longshot: #9 AL'S MY DADDY