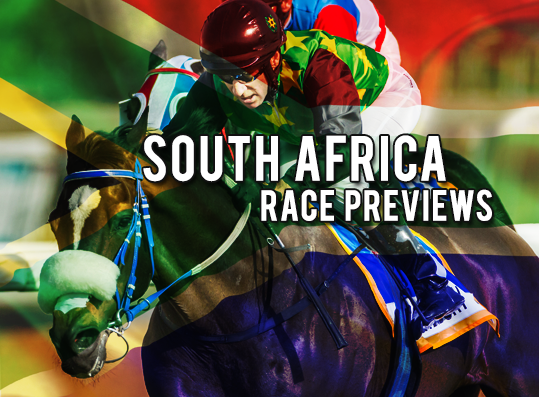 RACE BY RACE PREVIEWS: VAAL@2019.12.07
Vaal, 07.12.2019, Race 1, Gallops, 1000m, Turf, R90.000, 12:00GMT+2
Race Summary: Two runners, CAPTAIN HINDSIGHT and DUKE OF YORK stand out on current form and should fight it out. WAIMEA could make the frame the form of which bring GREEN GUNSTON and ETHEL ROSE into the reckoning. DANCING FLAME could just need it. Watch newcomers especially OFF THE CUFF and SOUL CONNECTION.
Selections:
#1 Captain Hindsight, #2 Duke Of York, #13 Off The Cuff, #14 Soul Connection
Vaal, 07.12.2019, Race 2, Gallops, 1400m, Turf, R90.000, 12:35GMT+2
Race Summary: NAMAQUALAND found support on debut but showed inexperience. He will know more about it now. BLUE SPARK should be cherry-ripe now and could make amends on recent disappointing efforts. LATEST CRAZE has improved in blinkers and could confirm form with EPPAGILIA. STORM COMMANDER, VALETORIO and HOLY GAUCAMOLE could make the quartet.
Selections:
#7 Namaqualand, #1 Blue Spark, #13 Latest Craze, #2 Eppagilia
Vaal, 07.12.2019, Race 3, Gallops, 1400m, Turf, R90.000, 13:10GMT+2
Race Summary: Good race. TREND MASTER has been knocking and could get it right here. DUAL AT DAWN was friendless in the market on debut but fared well in 2nd. FRIENDS FOREVER showed marked improvement in his 2nd start and shouldn't be far off. WILLO'THEWISP is improving fast and could get into the action. CRANK IT UP is running well. He is coupled with UP EARLY (steels on). Watch.
Selections:
#3 Trend Master, #11 Dual At Dawn, #12 Friends Forever, #14 Willo'Thewisp
Vaal, 07.12.2019, Race 4, Gallops, 2400m, Turf, R90.000, 13:45GMT+2
Race Summary: MARTHA needed her last outing and has been given ample time for this marathon trip. The one to beat. IRISH DAME needs to make up over 5 lengths on her but could get a lot closer with 5kg off her back. CARRIE ME CARRIE and THE JOCELYN TREE are looking to get into the money. ALICANTE can improve.
Selections:
#3 Martha, #4 Irish Dame, #5 Carry Me Carrie, #1 The Jocelyn Tree
Vaal, 07.12.2019, Race 5, Gallops, 2000m, Turf, R100.000, 14:23GMT+2
Race Summary: EVENING BELLE is back over what looks her best distance. She should go close for a stable in good form. JACKO BOY has been exciting her connections as she matures and she rates a big chance again. EMILY HOBHOUSE can improve in this race – she is capable and not one to take lightly. JET START and JAMRA must go on in dangerous latest form.
Selections:
#8 Evening Bell, #4 Jacko Boy, #5 Emily Hobhouse, #1 Jet Start
Vaal, 07.12.2019, Race 6, Gallops, 1000m, Turf, R135.000, 14:58GMT+2
Race Summary: BASADI FAITH lost her unbeaten record after bleeding. She comes off a long break and if trouble free could resume winning ways. BIG BAY completed a hat-trick after a rest and looking for 4 straight now. SPRING BREAK will be doing the catching and could grab them late. DONDERWEER and RIO'S WINTER could make the quartet.
Selections:
#1 Basadi Faith, #11 Spring Break, #7 Fly Away, #2 Big Bay
Vaal, 07.12.2019, Race 7, Gallops, 1475m, Turf, R500.000, 15:35GMT+2
Race Summary: Sean Tarry has 10 runners carded for The Grand Heritage and SOCIAL ORDER as well as AGAINST THE GRAIN could prove best of the pack. They take on up-and-coming Mike De Kock colt FIRED UP who is now maturing. RIVERSTOWN is improving with racing and a serious runner. DAN THE LAD is out to defend his crown. DANZA has found form at the right time. Many others have claims.
Selections:
#22 Riverstown, #2 Social Order, #7 Danza, #26 Dan The Lad
Vaal, 07.12.2019, Race 8, Gallops, 1475m, Turf, R135.000, 16:15GMT+2
Race Summary: PUTONTHEREDLIGHT was never travelling last time and the run best be ignored. He won his only try this track. Stable mate LAST OF THE LEGEND needed his first run as a gelding. ODEN won well on his debut here and if sees out the extra could make it 5 in a trot. MR GREENLIGHT showed a form return and could go on. KINGS ARCHER, TOKYO DRIFT and ROCKIN RUSSIAN can earn.
Selections:
#2 Putontheredlight, #7 Oden, #4 Mr Greenlight, #8 Last Of The Legend
Vaal, 07.12.2019, Race 9, Gallops, 2000m, Turf, R75.000, 16:50GMT+2
Race Summary: Competitive. St John Gray has 3 runners – JIVE EXPRESS who ran on smartly last time with Gavin up and his aboard again, SAMMI MOOSA who is never far off and PERFECT LIGHT who will be coming strongly late over the shorter trip. ITSMYDARLIN gives start but should be thereabouts. SMILEY RIVER will enjoy being back over this trip. POMANDER looks to have scope for improvement.
Selections:
#7 Perfect Light, #11 Itsmydarlin, #3 Jive Express, #4 Sammi Moosa
Vaal, 07.12.2019, Race 10, Gallops, 2000m, Turf, R65.000, 17:25GMT+2
Race Summary: HAWTHORN needed her last run. She has blinkers on for the first time and will relish the extra. BIG MYTH is a strong front runner and could go all the way in this field. PASSION PEACH and LAAT LAMMETJIE have drawn wide out and should finish alongside on paper. MADDOX TUNE could be looking for the extra. Others are looking for minor money.
Selections:
#8 Hawthorn, #9 Big Myth, #12 Passion Peach, #13 Laat Lammetjie
Best Win: #3 MARTHA
Best Value Bet: #22 RIVERSTOWN
Best Longshot: #22 RIVERSTOWN