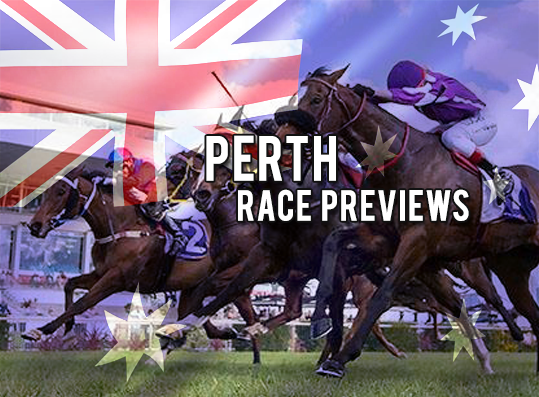 BELMONT RACE 2
4. SUPERSTORM debutant that has shown ability at trials. Meets a tough field but draws perfectly.
5. PLATINUM BULLET has shown strength on-pace.
2. ROCKY PATH comes off a personal best win.
1. APACHE PASS will be finishing from the tail.
9. AMELIA'S CONTRAIRE will settle prominently.
BELMONT RACE 3
9. BEL MY PAGO wasn't suited first-up and still managed to win. Will be strong late with any luck.
8. UNIBRO will be suited if wet.
1. NIGHT VOYAGE ticks boxes despite the topweight.
5. EXCISE FREE is a proper 1000m horse.
6. STAR GLITTER has returned in good order.
BELMONT RACE 4
5. FLOYD ran well fresh, beaten by a form horse. Looks suited in this field and if the rain arrives.
6. STAGEMAN best figures would win this.
8. DANNY GEORGE has strong claims if wet.
3. DON'T FUSS has been in consistent form.
2. SARACINO has found some form recently.
BELMONT RACE 5
5. GREAT AGAIN looks suited, especially if the track is wet. Ran a best-of-the-day figure last start.
1. GATTING can run well fresh.
6. MULTIVERSE will appreciate the wet.
3. REBEL KING is running well of late.
4. VARIATION tends to perform well fresh.
BELMONT RACE 6
2. FALSE STATEMENT returned with an elevated heart-rate last start. Should go close if all is well!
1. WANNA BE GOOD looks ready but needs luck.
3. THREE SECRETS looks ideally placed here.
5. SAMMY THE BOSS is in career best form.
4. FINAL HEARING draw could prove sticky if tardy.
BELMONT RACE 7
2. ZARATITE finds another suitable race, wet track will suit and is improving with every start.
1. NOIR DE RUE ran a PB last start.
17. MAGIC LAS VEGAS map is ideal here.
4. PADDY'S SHADOW continues to loom late.
12. MOSSERATTI is recording good figures.
BELMONT RACE 8
6. KELLY'S SECRET ticks boxes here, enjoys the wet, map is ideal and Pike sticks. Go well.
13. SCINTILLATING map is always the issue.
3. VERMONT LADY can improve sharply.
1. SONNEN might need one more run.
15. CHENERY RED can give cheek on-pace.
BELMONT RACE 9
11. SPILLINOVA wasn't suited last start and now maps to dictate with the senior jockey back on.
12. FESTIVAL MISS looks better suited here.
14. THE FUGAZI has claims, despite the draw.
1. NEUROLOGICAL is a consistent performer.
3. TAMASA will finish strong from the back.
STAR BET
BELMONT RACE 3
9. BEL MY PAGO
VALUE BET
BELMONT RACE 9
11. SPILLINOVA