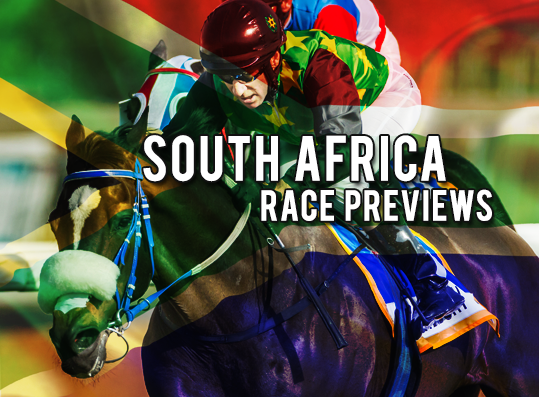 RACE BY RACE PREVIEWS: KENILWORTH@2019.07.20
Kenilworth, 20.07.2019, Race 1, Gallops, 1400m, Turf, R80.000, 12:55GMT+2
Race Summary: BAYBERRY found betting support on debut, and finished well after a sluggish beginning. Go close. Similar story for IT'S COMPLEX, but with no market support. GOLD MEDAL should be respected on debut effort, and seems much better than latest. CAPTAIN YOLO has two fair tries, and should improve after gelding.
Selections:
#2 Bayberry, #6 It's Complex, #5 Gold Medal, #4 Captain Yolo
Kenilworth, 20.07.2019, Race 2, Gallops, 1200m, Turf, R80.000, 13:30GMT+2
Race Summary: BENICARLO made eye catching late progress on debut, and looks the one to beat. CELTIC VOYAGER will challenge if repeating his penultimate. Any betting support for well bred MYHOPESANDDREAMS must be respected. YORKTOWN made a fair debut and now gets Marcus. Similarly respect TWILIGHT ZONE as Fayd'Herbe has a good recent record for Reeves
Selections:
#1 Benicarlo, #3 Celtic Voyager, #10 Myhopesanddreams, #11 Twilight Zone
Kenilworth, 20.07.2019, Race 3, Gallops, 1000m, Turf, R83.000, 14:05GMT+2
Race Summary: CAPTAIN'S DARLING has done little wrong, and has plenty of scope for further improvement. The same can be said for rested LUMIERE. KATHLEEN displayed impressive pace last time, and must be respected. HIDDEN STRINGS seems best this trip and can upset. Respect the maiden VICTORIA TOWER at the weights.
Selections:
#1 Captain's Darling, #5 Lumiere, #4 Kathleen, #8 Victoria Tower
Kenilworth, 20.07.2019, Race 4, Gallops, 1200m, Turf, R80.000, 14:40GMT+2
Race Summary: Very open. DESTRUCTION BOY made big improvement last time, but needs to confirm. EMPIRE GLORY is well tried, but could pop up racing fresh. The two 4yo's SPY and CAPTAIN'S ADVICE have a shout on latest efforts. The Snaith juveniles STOPALLTHECLOCKS and VERATRUM can both improve to win this. Well bred debutante BLACK DUKE won't need to be a star to pop up.
Selections:
#11 Veratrum, #9 Stopalltheclocks, #2 Destruction Boy, #3 Empire Glory
Kenilworth, 20.07.2019, Race 5, Gallops, 2400m, Turf, R80.000, 15:15GMT+2
Race Summary: Another puzzler. BOLD ASSASSIN goes for hat trick, but more to do at the weights. Shouldn't be much between him and THE SILVA FOX. ANZE LAZIO clearly stays well but was outclassed in the Winter Derby. Respect with Fourie. RETROEFFECT, TROOP THE COLOUR and BIG FISH all have valid claims as well.
Selections:
#4 Anse Lazio, #2 The Silva Fox, #1 Bold Assassin, #6 Troop The Colour
Kenilworth, 20.07.2019, Race 6, Gallops, 1800m, Turf, R250.000, 15:50GMT+2
Race Summary: PLATINUM CLASS won the Ladies Mile going away, and has this field stone cold if getting the 1800m. A very confident selection. Stable mate MISS KATALINcould threaten if finding best form. Reliable and game LIBRA completes a strong Snaith contingent. The others look up against it.
Selections:
#1 Platinum Class, #2 Miss Katalin, #3 Libra, #5 Pearl Jam
Kenilworth, 20.07.2019, Race 7, Gallops, 1200m, Turf, R250.000, 16:25GMT+2
Race Summary: Three-year-old RUN FOX RUN has outclassed all she has met so far, and it would be a major surprise were she not to score a first Graded win here. Headed for far bigger things. Fellow youngster LESEDI LA RONA is a smart sprinter,and can prove best of the rest. DYNAMIC DIANA has some class and can earn.
Selections:
#5 Run Fox Run, #7 Lesedi La Rona, #1 Dynamic Diana, #6 Canukeepitsecret
Kenilworth, 20.07.2019, Race 8, Gallops, 1400m, Turf, R72.000, 17:05GMT+2
Race Summary: Tough closer. LIP SERVICE would be first choice had she not pulled a very bad draw. MISS D'ARAY on other hand is well weighted at best, and will be up there from inside gate. OMEGA FORCE is usually thereabouts and jumps from pole position. PETITE BIJOU, VALDERRAMA, and the maiden HERCULES GIRL all have claims in a wide open affair.
Selections:
#10 Miss D' Aray, #4 Lip Service, #1 Omega Force, #2 Petite Bijou
Best Win: #5 RUN FOX RUN
Best Value Bet: #10 MISS D'ARAY
Best Longshot: #10 MISS D'ARAY