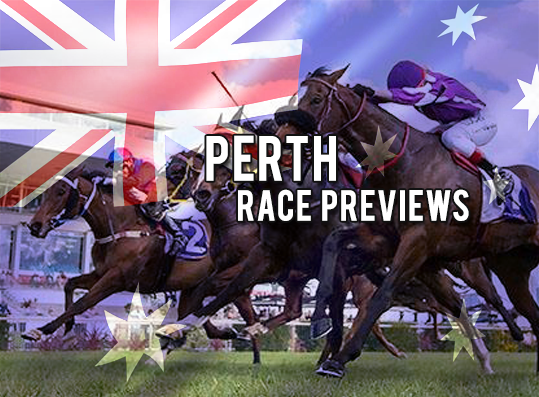 BELMONT RACE 1
1. MISS TYCOON jumped and led last start on a good tempo. Won well then and will try the same here.
8. OBSTINATION has shown on-speed toughness in trials.
2. BRAVE CONTENDER wasn't suited leading last start.
6. THAT'S FUNNY AZ is a horse to watch from trials.
BELMONT RACE 2
11. ESSENTIAL SPICE recorded a big personal best last start, finishing well off a strong tempo.
1. DOUBLE BUBBLE can be suited if leading this race.
8. CATHERINE WHEEL will be the other on-pace challenger.
2. SAMIZDAT has raw ability but is learning.
BELMONT RACE 3
2. TOUCH OF SILVER is consistently recording good figures, should be suited by the tempo and finishing strong.
1. COME PLAY WITH ME is stringing together staying wins.
4. FRIARESQUE recorded a good rating last start.
6. BLUE TRACER roughie who is better suited here.
BELMONT RACE 4
5. DEIMOS returned to racing with a strong performance and looks best suited with tempo up front.
2. STOICISM is racing consistently.
3. REBEL KNIGHT had minimal luck last start.
12. HOT STYLE has shown a consistent sprint late.
BELMONT RACE 5
5. GALAXY STAR continues to show a strong turn-of-foot from difficult positions to win. Small field suits.
2. GATTING can settle more forward here.
4. BATTLE TORQUE is suited this track and distance.
1. GREAT SHOT is a tough leader to get past.
BELMONT RACE 6
5. LORDHELPMERUN needs everything to go right to win but finds a good map and race shape to finish strong.
8. RISING SEA can improve rolling forward here.
11. FLYING ROAR has the best last start ratings.
6. ROYAL STATUE should be a strong closer if fit.
BELMONT RACE 7
10. BARON BOSTOCK comes off a sensational finish off a big tempo and if reproduces here will be in the frame.
11. STATE ATTORNEY looks a new horse this preparation.
15. CITY CIRCLE consistently handles all conditions.
9. DISTANT TRILOGY drawn horribly again but tempo suits.
BELMONT RACE 8
18. FREE TRADE second emergency who if gains a start should be a strong on-pace contender.
8. STAGEMAN was good late after a wide run.
2. MERVYN will be forcing a strong tempo.
10. UNDISCLOSED can figure with the right run.
STAR BET
BELMONT RACE 4
5. DEIMOS
VALUE BET
BELMONT RACE 6
5. LORDHELPMERUN