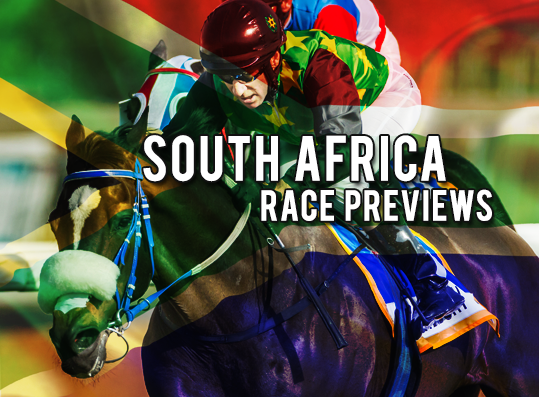 RACE BY RACE PREVIEWS: VAAL@2019.06.06
Vaal, 06.06.2019, Race 1, Gallops, 1200m, Turf, R95.000, 12:00GMT+2
Race Summary: GROBAN got going late last time and the little extra should suit. He will prefer further though. ABLE SURPRISE found support on debut but never got into it – look for improvement. Watch the first-timers especially IRREVOCABLE DREAM and AQUA DELTA.
Selections:
#15 Groban, #16 Irrevocable Dream, #11 Aqua Delta, #10 Able Surprise
Vaal, 06.06.2019, Race 2, Gallops, 1200m, Turf, R95.000, 12:35GMT+2
Race Summary: This is not a strong field and a fancied first-timer could win. Watch especially CAPTAIN'S REWARD, WESTERN WALK and MACHALI. Of those that have raced PRINCESS PENELOPE (new yard), CASTLE GATE and PAVLOVA PROJECT could prove best.
Selections:
#7 Captain's Reward, #14 Machali, #1 Princess Penelope, #16 Wisteria Walk
Vaal, 06.06.2019, Race 3, Gallops, 1600m, Turf, R95.000, 13:10GMT+2
Race Summary: Competitive with many capable of improvement. FAVOURITE MODEL is a battler but could escape the maidens on her 18th attempt. FOREVER INDIGO did well on debut and will know more about it. CARRY ME CARRIE is improving with racing. VARQUERA made no improvement in blinkers last time but could feature. JENGA, ETERNAL SUMMER and ALWAYS RED could get into the mix.
Selections:
#3 Favourite Model, #11 Forever Indigo, #10 Carry Me Carrie, #2 Varquera
Vaal, 06.06.2019, Race 4, Gallops, 1600m, Turf, R122.000, 13:45GMT+2
Race Summary: VISTULA is bang in form and will go close in completing a hat-trick. CARIOCA is holding form. She beat BELIEVE ME (0,5kg better) by 0,75 lengths and SAINTS ALIVE (2kg better) by 2,75 lengths and and in her subsequent run she finished ahead of EMILY JAY, HIGH SEAS BEAUTY and FOLK DANCE – she should confirm. CASHEL PRINCE and I LIKE IT could pop up.
Selections:
#3 Vistula, #4 Carioca, #9 Believe Me, #5 High Seas Beauty
Vaal, 06.06.2019, Race 5, Gallops, 2400m, Turf, R94.000, 14:20GMT+2
Race Summary: EMILY HOBHOUSE has been holding form and after 2 seconds could go one better. WESTERN DANCE is honest and should be thereabouts again. SANTA VITTORIA was not striding out last time and if problem free could feature. BATED BREATH, CRANBERRY CRUSH, EMERALD BAY, JOSI DI NERO, GLAMOROUS SCANDAL and PLUM FIELD are looking to upset.
Selections:
#2 Emily Hobhouse, #6 Western Dance, #7 Santa Vittoria, #4 Emerald Bay
Vaal, 06.06.2019, Race 6, Gallops, 1800m, Turf, R60.000, 14:55GMT+2
Race Summary: SKIMINAC could do it again if covered till late. With a 4kg claim could hold off FESTIVE LINNGARI again. KURT'S APPROVAL improved when sporting blinkers again and shouldn't be far off. WAQAAS shouldn't be far behind him. The blinkers are on ROYAL HONOUR again. It could give him a wake-up call. REVELATION could get into the money. Watch reserve TWO OF US.
Selections:
#1 Skiminac, #4 Festive Linngari, #8 Kurt's Approval, #9 Waqaas
Vaal, 06.06.2019, Race 7, Gallops, 1000m, Turf, R76.000, 15:30GMT+2
Race Summary: REBEL RENEGADE is holding form and could make it win number 6. ALEX THE GREAT has been costly to follow but could redeem himself. LIGHTHEARTED won on the 2nd time of asking and has scope for improvement. He is coupled with reserve RING OF FIRE – watch. HEYWOT is capable of winning. SEVENTH SON, PEARL OF SIBERIA and VARIMAX could take honours.
Selections:
#8 Rebel Renegade, #12 Alex The Great, #3 Lighthearted, #14 Heywot
Vaal, 06.06.2019, Race 8, Gallops, 1400m, Turf, R82.000, 16:05GMT+2
Race Summary: Open. SEATTLE TANGO hasn't been far off and could chalk up a deserved 2nd victory. THE SASH won easy last time and could go in again. VIRGINIA ran flat last time – expect a better performance. SAMMI MOOSA is holding form and could get into the mix again. PRETTY POLLY showed a form return last time – respect. PICCADILLY SQUARE and NOW YOU SEE ME could run into the frame.
Selections:
#3 Seattle Tango, #5 The Sash, #2 Virginia, #6 Sammi Moosa
Vaal, 06.06.2019, Race 9, Gallops, 1400m, Turf, R95.000, 16:45GMT+2
Race Summary: On the Sir Geoffrey form there shouldn't be much to choose between MOVIE MAGIC, SETABLAZE and ARABIAN SNIPER. PETRONI VINI ran on smartly after a slow start and if jumps on terms could win it. DOUBLE WINNER and COUNTRY SQUIRE could feature. The 2-year-olds could prove too strong – JOHNNY HERO ran into problems on debut and should come on heaps. Watch debutant AKWAAN.
Selections:
#13 Johnny Hero, #12 Akwaan, #6 Petroni Vini, #2 Movie Magic
Best Win: #3 VISTULA
Best Value Bet: #13 JOHNNY HERO
Best Longshot: #13 JOHNNY HERO