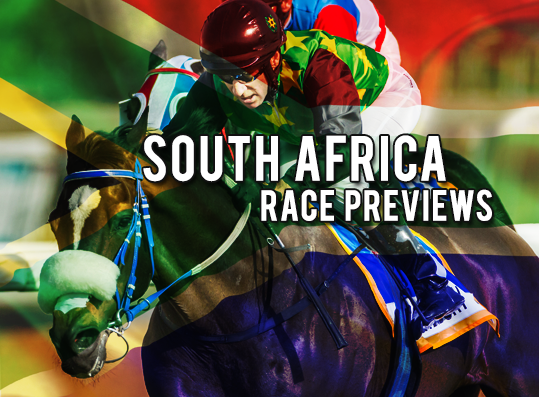 RACE BY RACE PREVIEWS: KENILWORTH@2019.06.01
Kenilworth, 01.06.2019, Race 1, Gallops, 1000m, Turf, R80.000, 13:00GMT+2
Race Summary: HOLLYWOOD BELLE and MIDWINTER have the best form on offer and should dominate the outcome. The latter has been costly to follow but will have more to offer after gelding and should recoup losses. Fellow juvenile OPTIMUM was rested after debut and is open to any amount of improvement on his return. CHIEF MANYFEATHERS could also have a role to play.
Selections:
#6 Midwinter, #4 Hollywood Belle, #7 Optimum, #1 Chief Manyfeathers
Kenilworth, 01.06.2019, Race 2, Gallops, 1200m, Turf, R80.000, 13:35GMT+2
Race Summary: Several first-timers here to take note of and the betting could provide a guide to their chances. Pay careful attention to DJOCKOVIC, RAIN IN ENGLAND and ZENO. Of those with experience, CONSTABLE will be hard to beat after an eye-catching debut when touched off over the course and distance. CAPTAIN FLINDERS, DOUBLE THE FUN and WHAT A KID should improve to be competitive.
Selections:
#5 Constable, #15 Zeno, #14 What A Kid, #8 Double The Fun
Kenilworth, 01.06.2019, Race 3, Gallops, 1400m, Turf, R80.000, 14:10GMT+2
Race Summary: Well-bred VICTORIA TOWER has shown useful ability in both starts and with natural improvement should be in the shake-up. ELUSIVE FLIGHT and LADY OF THE LAKE improved in recent starts and can feature with further progress. WHAT A JEWEL finished behind the latter last time but should improve to pose moreof a threat. LINDA LOVES LACE and SWEET KARMA can also get into the picture
Selections:
#7 Victoria Tower, #8 What A Jewel, #2 Lady Of The Lake, #3 Linda Loves Lace
Kenilworth, 01.06.2019, Race 4, Gallops, 1400m, Turf, R80.000, 14:45GMT+2
Race Summary: VAR EXPRESS showed improvement in his first start after gelding and should have more to offer with the benefit of that outing. Jockey Greg Cheyne, however, desserts that runner to partner DOPPIO ORO who should pose more of a threat at this level having been outclassed by winners last time. DIMITRI and DOUBLE CROWN could get a look in, while THE PERFECT WAVE has claims too.
Selections:
#3 Var Express, #7 Doppio Oro, #2 The Perfect Wave, #8 Double Crown
Kenilworth, 01.06.2019, Race 5, Gallops, 1700m, Turf, R102.000, 15:20GMT+2
Race Summary: A case can be made for all of these. CRUSADE'S PROMISE is in good form but unexposed over this trip, whereas KAWAKAMI is inconsistent but remains capable over this distance. Stable companions CHAKRI and FORTUNE FLIES are closely matched but the latter may just have the edge with an apprentice allowance to aid her cause. Consistent HEAVEN'S EMBRACE should be competitive too.
Selections:
#4 Fortune Flies, #3 Heaven's Embrace, #2 Chakri, #1 Kawakami
Kenilworth, 01.06.2019, Race 6, Gallops, 1700m, Turf, R80.000, 15:55GMT+2
Race Summary: A tricky equation but to which WALLIS SIMPSON could prove the solution, having improved over similar trips in recent starts. PEARL TIARA, DANCING SALLY and ROCK TRIP have not been far off of late either so should be competitive off their current marks. Maiden winner GREY PRINCESS and stable companionSUMMER OLIMPICS aren't without chances either. CAVALLERIA could surprise too
Selections:
#3 Wallis Simpson, #4 Grey Princess, #9 Rock Trip, #2 Pearl Tiara
Kenilworth, 01.06.2019, Race 7, Gallops, 1400m, Turf, R120.000, 16:30GMT+2
Race Summary: BRAVE MOVE has the class and ability to win a race of this nature and is also rated/weighted to do so. DREAM BABY DREAM has a bit to find on these terms but is unexposed and likely to prove better than rated with blinkers now fitted, so could pose a threat. LIBRA and INTOTHELIMELIGHT are closely matched and likely to be involved too. NASTERGAL may need a trip to be seen at best
Selections:
#1 Brave Move, #5 Dream Baby Dream, #3 Libra, #2 Intothelimelight
Kenilworth, 01.06.2019, Race 8, Gallops, 1200m, Turf, R72.000, 17:05GMT+2
Race Summary: Open. MARAUDING has held his form over various distance but shown pace over longer trips, so may enjoy reverting sprinting. JEPHTHAH has run well in recent starts over this trip and should be competitive. PRINCE ORACY fits a similar profile but is hard to win with. TEMP THE TIGER who caught the eye in a similar contest last time and can go close. JAY ROCK can get a look in.
Selections:
#6 Temp The Tiger, #2 Jephthah, #3 Marauding, #8 Jay Rock
Best Win: #5 CONSTABLE
Best Value Bet:
Best Longshot: #6 TEMP THE TIGER