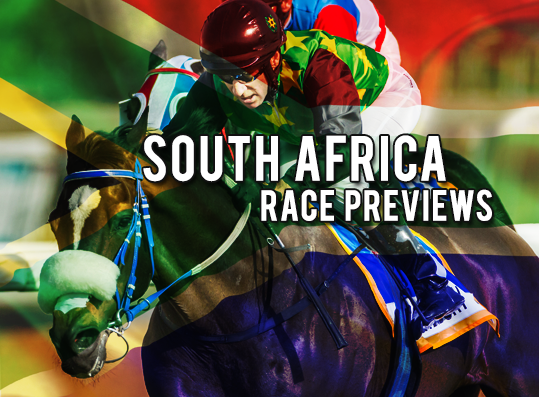 RACE BY RACE PREVIEWS: GREYVILLE@2019.06.01
Greyville Polytrack, 01.06.2019, Race 1, Gallops, 1200m, Poly, R110.000, 12:05GMT+2
Race Summary: MONTREAL MIST won on her fourth try but was impressive and is heading the right way for a stable in brilliant form. She tries the polytrack. BLONDE BABE showed promise in her trial over shorter. She should relish the trip. PURPLE PERSUASION won well before rest. She looks a bit better than her one poly try and has drawn best. CANTATA CHOIR can improve after rest. More in it.
Selections:
#3 Montreal Mist, #5 Blonde Babe, #4 Purple Persuasion, #6 Cantata Choir
Greyville Polytrack, 01.06.2019, Race 2, Gallops, 1200m, Poly, R105.000, 12:40GMT+2
Race Summary: SHE'S A CRUSADE finished runner-up in her last two and would be deserving. She is racing off a 60 merit rating however and there are some that can make the required improvement. BLUSH OF DAWN has drawn alongside and has shown potential on the poly in her trial. Improve. COP THAT showed little in trials but her debut wasn't bad. MISSION BEACH is well bred and tries further.
Selections:
#1 She's A Crusade, #8 Blush Of Dawn, #5 Cop That, #10 Mission Beach
Greyville Polytrack, 01.06.2019, Race 3, Gallops, 1000m, Poly, R105.000, 13:15GMT+2
Race Summary: Amazingly PICKAWINNER has won all three trial races amid proper races which he hasn't win. Could be his day today-he would have matured. BINARY STAR showed some potential from a wide draw last time. Can only get better. SAIL SMARTLY has shown good pace and has the best of the draw. Respect. BOLD PHOENIX and SYX SHOOTER have drawn well and can feature.
Selections:
#1 Pickawinner, #6 Binary Star, #5 Sail Smartly, #7 Bold Phoenix
Greyville Polytrack, 01.06.2019, Race 4, Gallops, 1000m, Poly, R130.000, 13:50GMT+2
Race Summary: QUINLAN had subsequent Grade 1 Tsogo Sun Sprint winner Chimichuri Run just ahead when fourth in the Grade 1 Computaform Sprint. If he takes to the poly will be hard to beat. FILIPPO and CHANTYMAN renew rivalry and the latter is better off at the weights-should be close still. VARSITY LOVER is capable and carries a light weight. GOLIATH HERON needs to be watched as well.
Selections:
#1 Quinlan, #2 Filippo, #4 Chantyman, #8 Varsity Lover
Greyville, 01.06.2019, Race 5, Gallops, 2400m, Turf, R250.000, 14:25GMT+2
Race Summary: SILVER ROSE has a chance to bag the Grade 3 Lonsdale with frontrunning tactics. He's been in top form. ROY'S RIVIERA could be anything over the longer trip. She won a nice race last- got better as she has matured. NOBLE SECRET was not disgraced behind star Hawwaam and is back over his best trip. GIMME ONE NIGHT is very capable. SILVA'S BULLET is the dark horse this trip.
Selections:
#4 Silver Rose, #9 Gimme One Night, #3 Roy's Riviera, #11 Silva's Bullet
Greyville, 01.06.2019, Race 6, Gallops, 2000m, Turf, R1.000.000, 15:05GMT+2
Race Summary: Great mix of top fillies with the best of the Highveld taking on the best from the West Cape. Cape Guineas winner FRONT AND CENTRE had a great prep here running on from a wide draw. RETURN FLIGHT won a Grade 1 here and has been dominating upcountry. BLOSSOM was running on nicely behind her and may prefer this track. Respect SANTA CLARA, SILVANO'S PRIDE and PRINCESS IRENE.
Selections:
#1 Front And Centre, #3 Return Flight, #5 Blossom, #2 Santa Clara
Greyville, 01.06.2019, Race 7, Gallops, 2000m, Turf, R2.000.000, 15:45GMT+2
Race Summary: Star HAWWAAM was facile in winning two Grade 1 feature races in a row. Headed for superstardom he will be hard to beat if liking this track after having only raced at Turffontein. TWIST OF FATE is ultra consistent and should go the distance. He is the only other multiple graded winner here. But CHARLES and BUNKER HUNT have given signs they can do something-watch out!
Selections:
#1 Hawwaam, #2 Twist Of Fate, #7 Charles, #3 Bunker Hunt
Greyville, 01.06.2019, Race 8, Gallops, 1700m, Turf, R117.000, 16:25GMT+2
Race Summary: CROWN TOWERS had everything go wrong on his local debut and can only improve. He has shown ability in the past and having his third run after gelding should see him show his best. OUR COYS won a nice race last but was given a hike in ratings and has yet to win here. He has a say along with VINSON who has done little wrong as well. Consider PROTEA PARADISE and SHOGUN.
Selections:
#5 Crown Towers, #8 Our Coys, #9 Vinson, #1 Protea Paradise
Greyville Polytrack, 01.06.2019, Race 9, Gallops, 1400m, Poly, R100.000, 17:00GMT+2
Race Summary: Switch to the poly for the last. LADDER MAN has shown the speed needed to be effective on the poly and he could overcome his draw and go on with it. COLLABRO never runs badly and loves the poly so should make them all work hard. PRICELESS RULER has earned top weight and won his only poly run-deserves respect. MASHARI, CAT DADDY and DUC D'ORANGE should be right there.
Selections:
#10 Ladder Man, #3 Collabro, #1 Priceless Ruler, #9 Duc D'Orange
Best Win: #1 HAWWAAM
Best Value Bet: #5 CROWN TOWERS
Best Longshot: #5 CROWN TOWERS