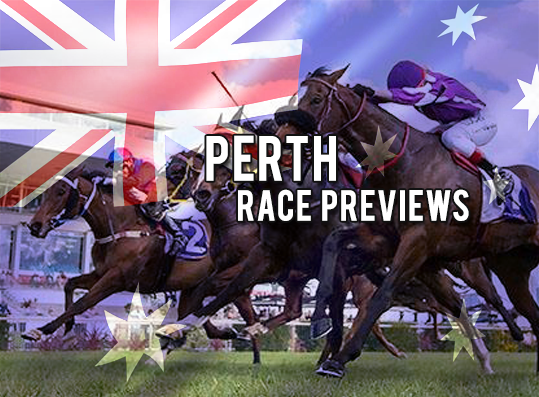 ASCOT RACE 1
5. UNENDING returns off a light freshen-up in a suitable event. Should retain superior fitness and distance is ideal.
8. VIGNETO previous form is good and maps well.
3. ALTAMONT is better suited over this distance.
4. JESTER NOIR gets an ideal gate and can lead.
ASCOT RACE 2
3. WAR SAINT first starter that trialled impressively last time in blinkers. Draws well enough to lead this event.
6. CAMBIST was good late in its first start.
2. PROTECTED ACTION has trialled consistently.
4. YARDMAN kept fighting in a recent trial.
ASCOT RACE 3
5. CITY CIRCLE recorded a personal best figure last start after sitting in the breeze and should appreciate some cover here.
9. FRIDAY FILLIES ran big late sectionals first-up.
1. DRIFTSTAR has performed best finding the lead.
4. BEDOUIN BELLE maps perfectly in this field.
ASCOT RACE 4
4. OLGA LOUISA has performed consistently this preparation and should go close from the barrier.
3. LORD GREYSTOKE had excuses in the breeze.
9. BLANKENBERGE ran a career best and is improving.
1. FINALLY FRENCH has talent but needs luck.
ASCOT RACE 5
3. GIFTED WARRIOR has returned its best figures fresh and has been tuned up with two strong trials.
7. SOY TAN RAPIDO led and won well last start.
1. UNIKAT has talent and will be on-speed.
5. SATURIA distance a query but maps well.
ASCOT RACE 6
1. GEOGRAPHE BAY maps to sit further forward in this event and clocked a strong last 600 metre split last start.
10. DIVINE QUEST ran huge sectionals in a slow race.
5. STARTTHEFRIAR can figure if at best.
6. ARTIE'S JEWELS has been running on well.
ASCOT RACE 7
4. LADY COSMOLOGY returned with a strong performance and has run its personal best over this distance.
1. CELEBRITY DREAM improved last start and draws ideal.
3. ELECTRIC LIGHT is an ultra-consistent mare.
2. MIZLECKI continues to finish well in races.
ASCOT RACE 8
9. MARCEE A LADY hasn't been suited in any race so far but is the only horse here to indicate 1400 metres will be ideal.
3. TINSNIP ran the Karrakatta's best last 200m split.
2. BEETHOVEN maps far better here.
1. DIG DEEP won well last start.
ASCOT RACE 9
3. FLYING ROAR was way too far back first up, but draws to sit in the slipstream here. Performs well at the distance.
1. NEW TIME is the only leader on paper.
8. FRIAR'S FANTASIA has solid recent form for this.
2. FRIAR'S GIFT draws well for this event.
STAR BET
ASCOT RACE 7
4. LADY COSMOLOGY
VALUE BET
ASCOT RACE 8
9. MARCEE A LADY