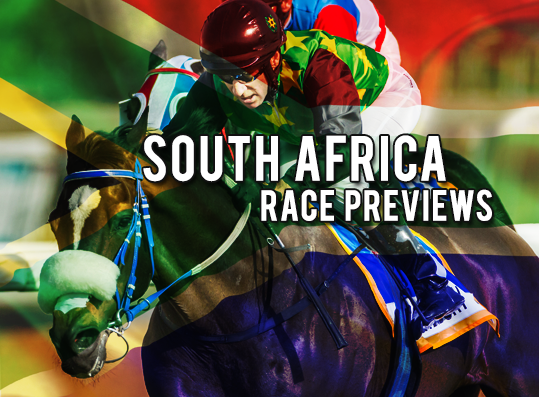 RACE BY RACE PREVIEWS: VAAL@2019.04.11
Vaal, 11.04.2019, Race 1, Gallops, 1200m, Turf, R110.000, 12:55GMT+2
Race Summary: Watch the betting – Paul Peter has well performed runners in DESTINYS GAME and ROYAL FUTURE who comes off a rest, however, stable workrider Charles Ndlovu appears to have opted for debutante RACHEL. VARQUERA has run close up in all 3 starts and shouldn't be far off. NOTQUITETHEREYET and BRITANNIA QUEEN could make the frame.
Selections:
#10 Rachel, #1 Destinys Game, #2 Varquera, #3 Notquitethereyet
Vaal, 11.04.2019, Race 2, Gallops, 1800m, Turf, R120.000, 13:30GMT+2
Race Summary: In a 6-horse race the pace could prove vital. FARIHA finished well behind Return Flight in the Oaks while I LIKE IT finished well behind the same filly in the Classic. The former could lie handy whatever the pace while the latter could battle to make it up if gives away too much start. BRAXTON, possible pace-setter RABIA THE REBEL and MONARCH AIR could fight out minor money.
Selections:
#3 Fariha, #1 I Like It, #2 Braxton, #4 Rabia The Rebel
Vaal, 11.04.2019, Race 3, Gallops, 1200m, Turf, R115.000, 14:05GMT+2
Race Summary: Good 4-way contest. GOT THE GREENLIGHT beat EHSAAN in a close finish but the latter was making his debut then and won subsequently. It could get close. ROCK THE GLOBE won full of running in the Cape and looks to be on  the up. DE LA CRUZ recovered well after a bumpy start to win on debut and should know more about it.
Selections:
#3 Got The Greenlight, #2 Ehsaan, #5 Rock The Globe, #1 De La Cruz
Vaal, 11.04.2019, Race 4, Gallops, 1800m, Turf, R110.000, 14:40GMT+2
Race Summary: JIVE EXPRESS is looking for the extra and could take honours. TARGARYEN QUEEN could challenge if puts it in. JUST MY LUCK had her supporters on debut but showed inexperience and will do better especially over the extra. OH SO COLD, FLIRTY GIRTY, VIDA AMOROSA, PEGGY CARTER and ARABIAN SUNRISE could get into the mix. Watch debutante NEVAEH.
Selections:
#1 Jive Express, #14 Nevaeh, #4 Targaryen Queen, #13 Just My Luck
Vaal, 11.04.2019, Race 5, Gallops, 1800m, Turf, R110.000, 15:20GMT+2
Race Summary: MAROON BELLS showed marked improvement in blinkers and should run a big race. LASAIR has been costly to follow but should be in the shake-up again. MR CUDDLES needed his first run as a gelding and will come on lengths. VETRI VEL hasn't been far off them recently and the extra should suit. TORONTO and CAFTAN could take home lesser money.
Selections:
#1 Maroon Bells, #2 Lasair, #6 Mr Cuddles, #4 Vetri Vel
Vaal, 11.04.2019, Race 6, Gallops, 1000m, Turf, R98.000, 15:55GMT+2
Race Summary: GALACTIC WARRIOR is running well and if takes his place should give a good showing. TRIPOD just needed his last run and should be in the shake-up. BOATSWAIN has ability but needs to put it in. OTTAWA could prove best of the Grant Maroun foursome. EASTERN RULER disappointed somewhat in his post-maiden and could do better. GREASEPAINT could make the frame.
Selections:
#3 Galactic Warrior, #7 Tripod, #5 Boatswain, #12 Ottawa
Vaal, 11.04.2019, Race 7, Gallops, 2400m, Turf, R150.000, 16:25GMT+2
Race Summary: FOREST EXPRESS won her only try this course and distance and looks sure to double up. GOTTALOTTALUV will give her a go if she is in a galloping mood. PARISIENNE CHIC can never be ignored. SILVER THURSDAY is back over a marathon trip and if finds true form could take honours. BONDIBLU stays well but needs a fast pace up front. ARTE needs to get back to form.
Selections:
#5 Forest Express, #2 Gottalottaluv, #3 Parisienne Chic, #1 Silver Thursday
Vaal, 11.04.2019, Race 8, Gallops, 1800m, Turf, R98.000, 17:00GMT+2
Race Summary: MANITOBA surprised with a fluent win last time. He finished 6,3 lengths in front of WILD FIRE but is 4kg worse off. The latter proved a difficult ride and could make up the lee-way. Top weight VERDIER disappointed last time but should be thereabouts. DEFY GRAVITY is never far back and could get into the picture again. KNIGHT OWL, KURT'S APPROVAL and STREET FLYER could earn.
Selections:
#8 Wild Fire, #3 Manitoba, #1 Verdier, #2 Defy Gravity
Best Win: #5 FOREST EXPRESS
Best Value Bet: #1 MAROON BELLS
Best Longshot: #1 MAROON BELLS