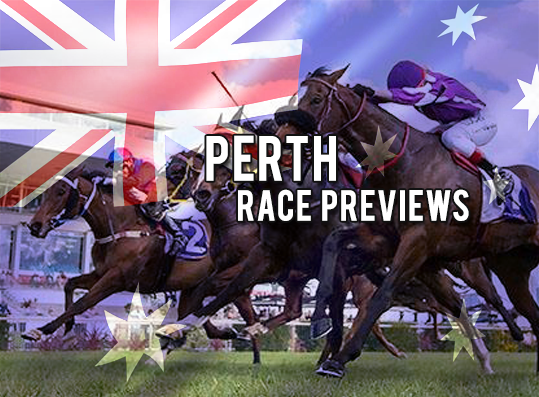 ASCOT RACE 1
7. SHOWZALI well supported on debut and had zero luck racing wide without cover. Brave behind a subsequent winner.
6. SILKINIZE trialled once but performed well.
3. CAPTAIN DENISOV well-schooled debutant with trial form.
9. CAMBIST recent trial was strong.
ASCOT RACE 2
8. CITY CIRCLE ran strong late sectionals after being restrained early, chasing a winner that looks to have ability.
3. BEDOUIN BELLE had excuses in the same race.
9. THE WITCH DOCTOR draws well and is consistent.
10. FRIDAY FILLIES no trial but can sprint late.
ASCOT RACE 3
6. LANGLEY draws ideal, gets the services of Pike and has the best last start rating in this field.
7. SUSPECTUS maps well and has been consistent.
10. HIGH TEA was brave last start out wide.
5. FAIR FOOT roughie which could surprise first-up.
ASCOT RACE 4
7. DOC FRIAR appeared suited by the extra distance last start and ran good sectionals over the concluding stages.
8. OUR GIRL MARLI has been strong late recently.
6. BILL'S O'REILLY gets a suitable gate.
12. VIGNETO was brave in the breeze last start.
ASCOT RACE 5
2. FIRE MAKER has been attacking the line in both starts this preparation and gets a senior jockey on board.
6. DE ANDES likely leads and is brave.
8. FAIR JOY consistent horse this preparation.
9. MY LAINA will be a strong finisher from the tail.
ASCOT RACE 6
1. HARD OF HEART talented galloper runs first time for strong stable, draws ideal and has a clear top personal best.
3. INFLATION trialled nicely and will lead.
4. PATRISTIC was brave wide last start.
6. STELLA ANNE can be forgiven for last start.
ASCOT RACE 7
8. UNIVERSAL MAE has been consistent this preparation and finds a winnable race with the best last start figures.
5. TYCOON TARGET has been freshened and can figure.
10. EVERYMILE A MEMORY maps perfectly for this race.
2. GEIGER GEM can figure if reproduces last start.
ASCOT RACE 8
7. BEL MY PAGO ran a personal best last start.
3. ROCKAFELLA has trialled twice since moving from over east and has figures that should prove strong if ready.
1. SIGIL consistent but struggles to win.
6. ALTA SULL'AMORE finds an easier race here.
STAR BET
ASCOT RACE 4
7. DOC FRIAR
VALUE BET
ASCOT RACE 5
2. FIRE MAKER