By Declan Schuster – Hong Kong Jockey Club
Alfred Chan makes his Hong Kong debut at Sha Tin on Sunday (31 March) and the once avid sailor feels his training in New Zealand and Australia has given him a good grounding as he prepares for his first ride aboard Best Effort in the Class 5 Kat O Hoi Handicap (1600m).
"I learnt a lot of the riding skills required to be a jockey, without those I probably couldn't have made it back to Hong Kong," Chan, 24, said during trackwork at Sha Tin this morning (Friday, 29 March).
"I'm very grateful that I was sent overseas, I learnt a lot about riding," he added.
The Hong Kong Jockey Club sends apprentices overseas to gain valuable experience. Chan spent his time abroad in New Zealand, before crossing the Tasman Sea to ride in Australia, and returns with 100 wins under his belt.
Chan attended the Hong Kong Sea School in Stanley and was part of the Hong Kong sailing team, but after seeing a TV programme about the Hong Kong Jockey Club Apprentice Jockeys' School, decided he wanted to switch from navigating the ocean to riding in horse races.
"I like sport, I don't like sitting in the office, I would rather do sport as my career, this is why I have become a jockey," Chan said.
Chan's dream to ride in Hong Kong became a reality when he received a phone call in February from Amy Chan (HKJC Apprentice Jockeys' School headmistress) to inform him that he had been granted a license to ride.
The young jockey will claim 10lb with a minimum riding weight of 105lb, and is indentured to recent BMW Hong Kong Derby-winning trainer Frankie Lor, who provides two out of his six rides on Sunday, including the prized mount on four-time winner King Opie in the Class 2 Tolo Harbour Handicap (1400m).
"He's a quiet horse and he's pretty easy to control," Chan said. "He's in great order and he will only carry 107lb, the draw (7) in the middle is better than drawing wide."
Yeung eyes winning return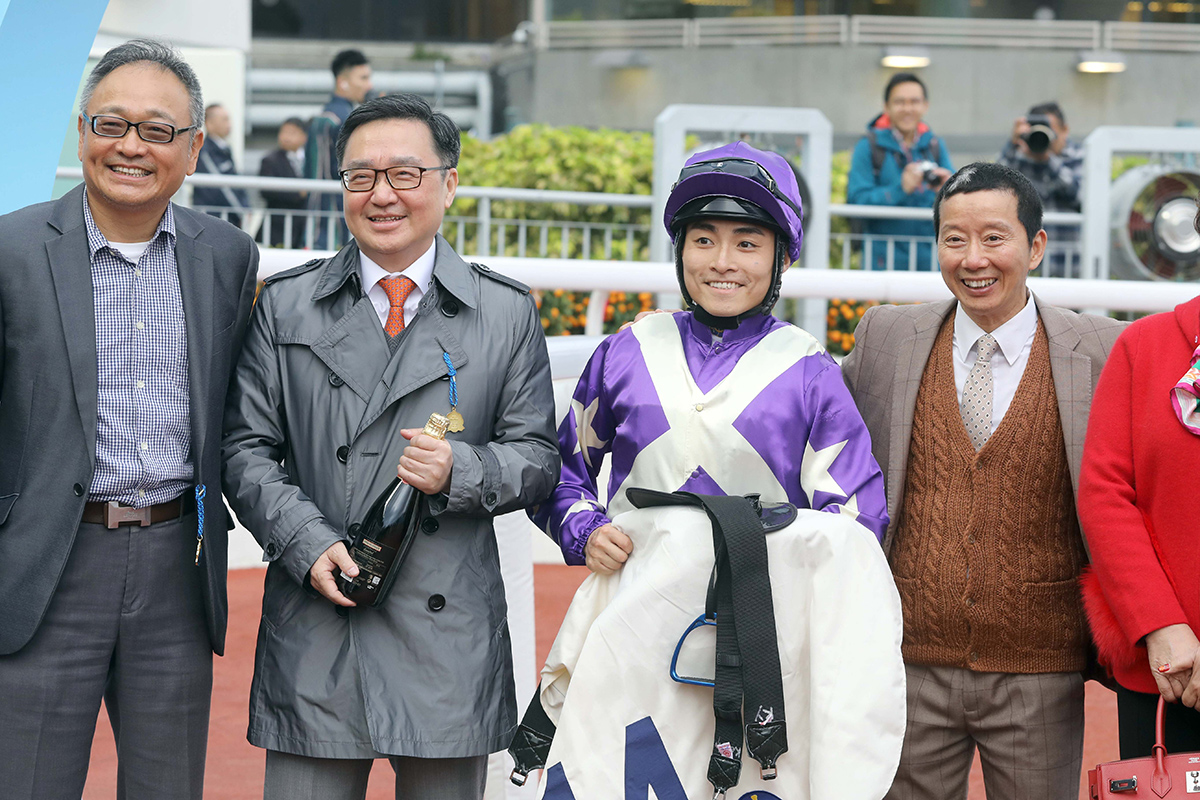 Keith Yeung hasn't had the ideal start to 2019 but is hoping his problems are behind him as he returns from a month on the sidelines following an injury to his lower spine.
"The jelly between the sections (L4, L5) had broken down which was putting pressure on my nerves," Yeung said.
"I had to get treatment. I was in a race, I felt pain, shocking pain and I tried to ride on more but I came back and I couldn't move."
Confident that he is fully fit after physio and a new exercise regime, Yeung will ride in seven of the ten races on Sunday and he is most excited about regaining the mount on Not Usual Talent, who has finished runner up at his last two starts and bids to go one better in the Class 3 Yan Chau Tong Handicap (1600m).
"It's very nice of Benno (Yung) to put me back on Not Usual Talent, I think he has real potential and obviously he wants the longer trip," Yeung said.
"He has a lot potential and he will be competitive even in Class 2, he's a nice horse with good balance and a long stride."
Yeung missed out on the ride last start due to his back, but has learnt not to let setbacks bother him as he eyes more success.
"I keep the right attitude, work hard, and give every horse every chance and if people want to put me on, they put me on," Yeung said.