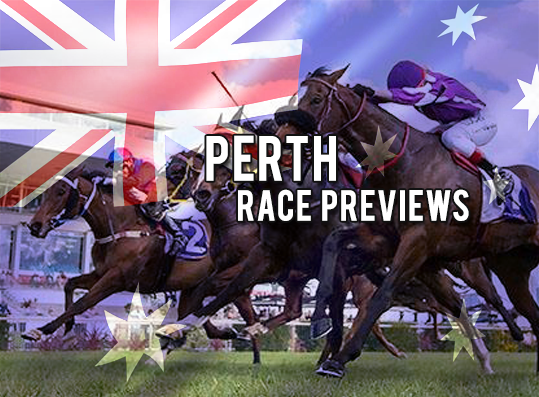 ASCOT RACE 1
1. EXCISE FREE has previously run well over the distance and shown an ability to finish with a strong last 400 metre burst.
6. CITY CIRCLE clocked strong late sectionals last start.
3. PINK 'N' GRAY has been running well provincially.
9. THE WITCH DOCTOR comes from a strong tempo race.
ASCOT RACE 2
7. SUPREME FORCE was kept very quiet in a recent trial and should roll forward from a wide gate in a high speed affair.
15. REQUISITION maps to improve this start.
8. DOUBLE BUBBLE returned with a personal best.
6. PLUTOCRACY tempo did not suit last start.
ASCOT RACE 3
2. MIDNIGHT SKY maps to get the drop on this field and found the line with a strong last 400 metre split last start.
9. THREE SECRETS maps perfectly and has been supported recently.
1. LORD LUDLOW should lead this event.
13. CLASSIC PRO will be rearward but finishing strong.
ASCOT RACE 4
4. DIVIDE THE SEA was impressive in its only start winning in dominant fashion and with the best last start rating.
1. JERICHO MISSILE is undefeated and will be likely favourite.
6. WARFISH was brave outside the leader first-up.
2. BEETHOVEN has shown versatility tactically.
ASCOT RACE 5
3. SPECIALISM has drawn to lead and blinkers on for the first time shows a sign of intent. Has consistent form.
6. AMELIA'S ON FIRE maps well for this event.
8. RIO DEL MAR had excuses last start when favourite.
1. PRIM AND PROPER has fitness on her side.
ASCOT RACE 6
3. VARIATION returned from a break with a sound effort. Maps in a more prominent position and can run big figures if sound.
1. ACHERNAR STAR is an ultra-consistent stakes winner.
2. PUSHIN' SHAPES is drawn to improve second-up.
8. MIZLECKI has had two strong runs this preparation.
ASCOT RACE 7
3. MYCROFT maps perfectly in a race where the speed could be anything from even to fast! Has the strongest recent formlines.
11. UPWARD OTHERS has been running well without winning.
7. MEDIA BARON will be near-last but flying home late.
13. SEND MY LOVE recorded a personal best last start.
ASCOT RACE 8
5. FRIARESQUE wasn't suited last start but still managed to run very strong sectionals. Maps to sit in a striking position.
6. BELLA'S IDOL has been very good settling on-speed.
8. FAIR SONARI will be near the pace early.
2. FORCEFUL recorded a strong last start win.
STAR BET
ASCOT RACE 1
1. EXCISE FREE
VALUE BET
ASCOT RACE 2
7. SUPREME FORCE